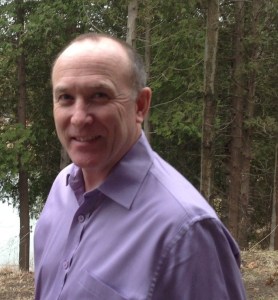 As a nature-lover myself—there is very little I love more than stealing some time to walk or ski the trails at South Pond—I am always amazed at how many ways there are to capture the beauty of nature through art. Whether it is a photograph of a bird in flight or a painting of a single perfect leaf, there are so many images, both realistic and abstract, that trigger that love of the natural world.
---
David Hayes, one of the artists we are featuring during Art in the Fields, has spent his artistic career finding ways to depict aspects of nature. At one time, he created what he calls the "original feathered owls," and has tackled wood carving and sculpting before settling on painting with acrylics as his medium. Now retired, the Port Perry-based artist avidly paints scenes of our rugged Canadian wilderness, where he has spent so much time.
His expertise has not gone unnoticed. Just last week, his work was named Best in Acrylic at a juried art show at Oshawa's Robert McLaughlin Gallery. I am looking forward to seeing his quietly powerful canvases up close this summer.
Art in the Fields runs from July 1 to July 7 at South Pond Farmsfrom 10:00 a.m. to 6:00 p.m., except for July 6 10:00 to 1:00. Join us for an opening reception on Sunday, June 30 from 1:00 to 5:00.[vc_row][vc_column][mk_fullwidth_slideshow border_color="#ffffff" bg_color="#565656″ images="11203,11204,11205″][/vc_column][/vc_row]