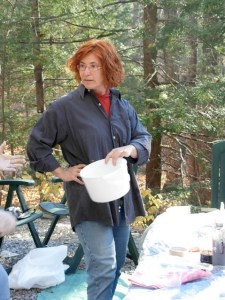 Set amongst the trees and rolling hills north of Bethany lives a truly amazing artist by the name of Dale Sutton. Dale's talents in the fibre field include sewing, quilting, dyeing, printing, felting and anything else that her fertile imagination can come up with.
---
I met Dale for the first time through neighbours; she and I we became immediate friends. Aside from her artistic talents, Dale has been a huge support to me in all things crazy or otherwise, that I've had the idea to do. Her skills as a management consultant in "real life" have guided these concepts with an experienced hand. It's been a pleasure to linger over coffee (or wine) on many occasions as we talked about creating this event to showcase artists and their works in hopes of bringing something new lasting to this region.
Dale continues to push the limits regarding anything to do with fibre. Unlike many artists, Dale delights in sharing her knowledge and expertise with anyone who is interested. She is a driving force behind the Scugog Fibre Artists Guild as well as totally involved with Machik, an organization working to strengthen communities on the Tibetan plateau. And of course she's my partner in creating Art in the Fields.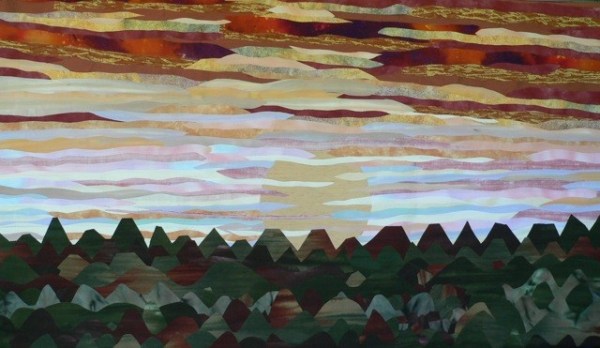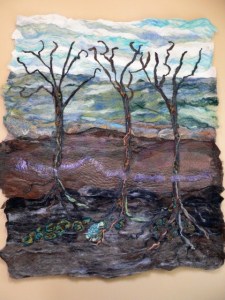 Dale's wall hangings and quilts showcase her love of nature and her talents with colour and composition, abilities she extends into the construction of clothing such as her one-of-a-kind jackets. When she finally decides to part with a piece, her work is snapped up immediately. It is a testament to her talents that many of her pieces have been purchased by fellow artists. Dale does not exhibit her work very often so Art in the Fields is the perfect chance to see it and even own a piece.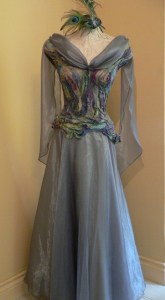 Art in the Fields runs from July 1 to July 7 at South Pond Farms from 10:00 a.m. to 6:00 p.m., except for July 6 10:00 to 1:00. Join us for an opening reception on Sunday, June 30 from 1:00 to 5:00.