I wrote my small book Fire to celebrate cooking outdoors over an open fire, bbq or even in my wood burning cook-stove.
 During our first winter at South Pond, we bought a wood cook-stove almost identical to the one my grandmother had used in her farmhouse. I came to learn and love cooking over the fire and baking in the oven. I never thought we would rely on the cook-stove to heat the house in the winter too! Nothing I had learned about using and tending fire when grilling outdoors seemed to apply when it came to cooking and heating with fire indoors.
When I was a teenager, making cornbread was my specialty and I especially loved baking it in the cookstove when we moved to the farm. It goes great with a barbecue in the summer, but also with chili, baked beans, warm soups in the fall and winter. I like to melt the butter in a 10-inch round cast iron skillet and then also bake the bread in it (it is not as fluffy and cake-like as in a baking pan), but you can bake it in a greased 8" square baking pan if you prefer.
.
Serves 8
1 cup cornmeal
¾ cup all-purpose flour
1 tbsp sugar
1 tsp kosher salt
1 cup milk
2 eggs
¼ cup butter melted (I use unsalted butter)
(optional: ½ tsp chili flakes)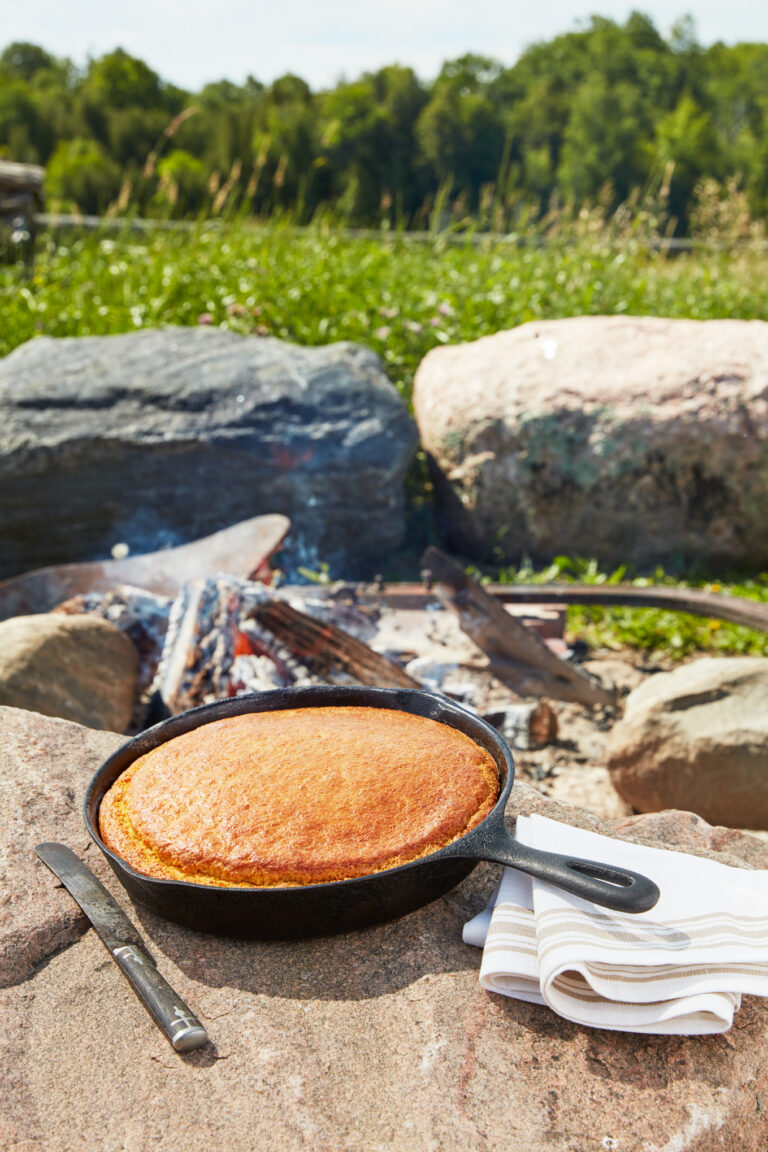 Preheat the oven to 425 degrees F.

In a bowl, combine cornmeal, flour, sugar, baking powder and salt and if using – chili flakes. Add the milk, eggs and melted butter and mix until just combined.

Scrape batter into a greased pan and bake in the preheated oven for 20 minutes or until the cornbread is light brown and a knife inserted into the centre comes out clean.