There are a few things that speak to me of spring and one of them is fresh trout and dill. We have both on our website for sale right now. Marinated maple syrup, dijon mustard trout filets with dill, vacuum sealed. I decided to cook two filets differently – one I simply poached right in the vacuum sealed package and the other I pan fried in butter. Both were amazing. Shawn liked the pan fried version because the maple syrup sort of caramelized and Olivia liked the poached method she said it was light and fresh.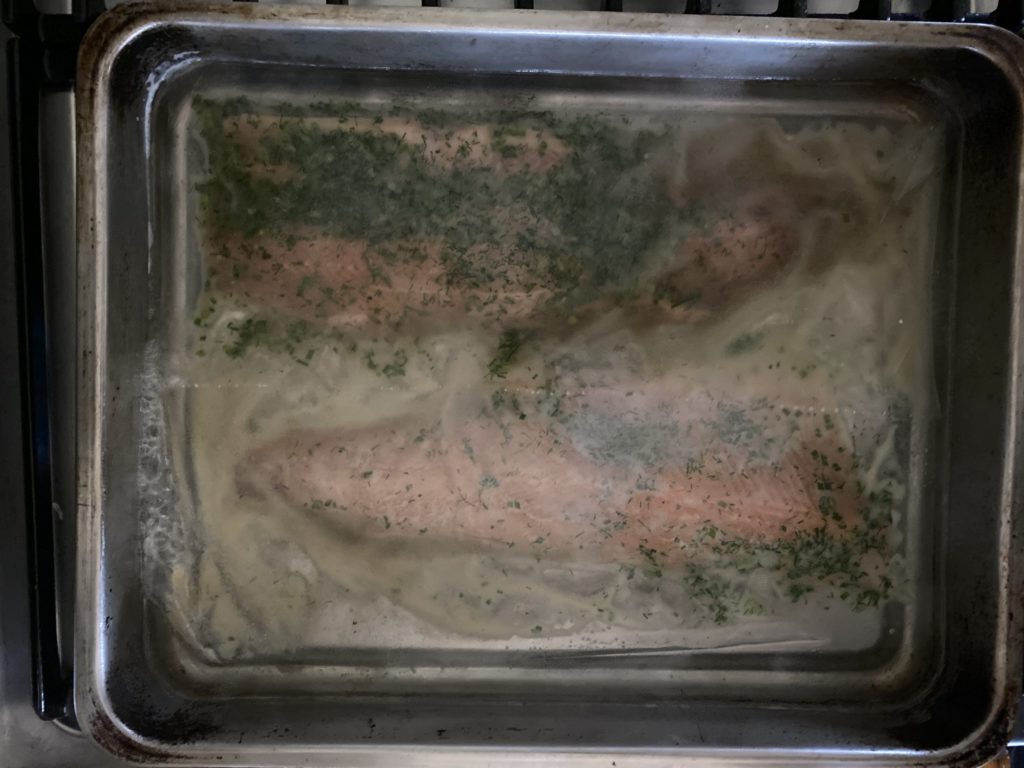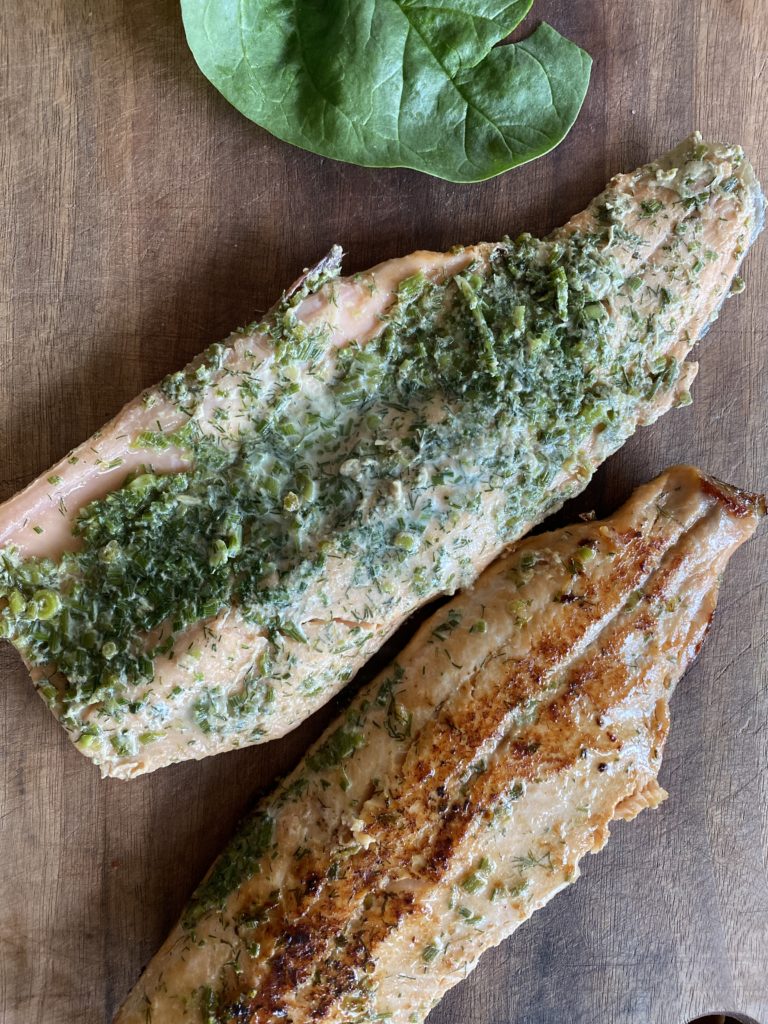 Both versions were so easy to make and elegant to serve for a zoom dinner or date night at home. It's also a perfect dish for a spring lunch outside on a sunny day with a glass of wine. My plate looked a bit messy in this picture – I made the barley salad kit – new this week – and also a stuffed mushroom. The mushroom could have been a first course and then the fish and salad. Either way – this trout recipe is delicious.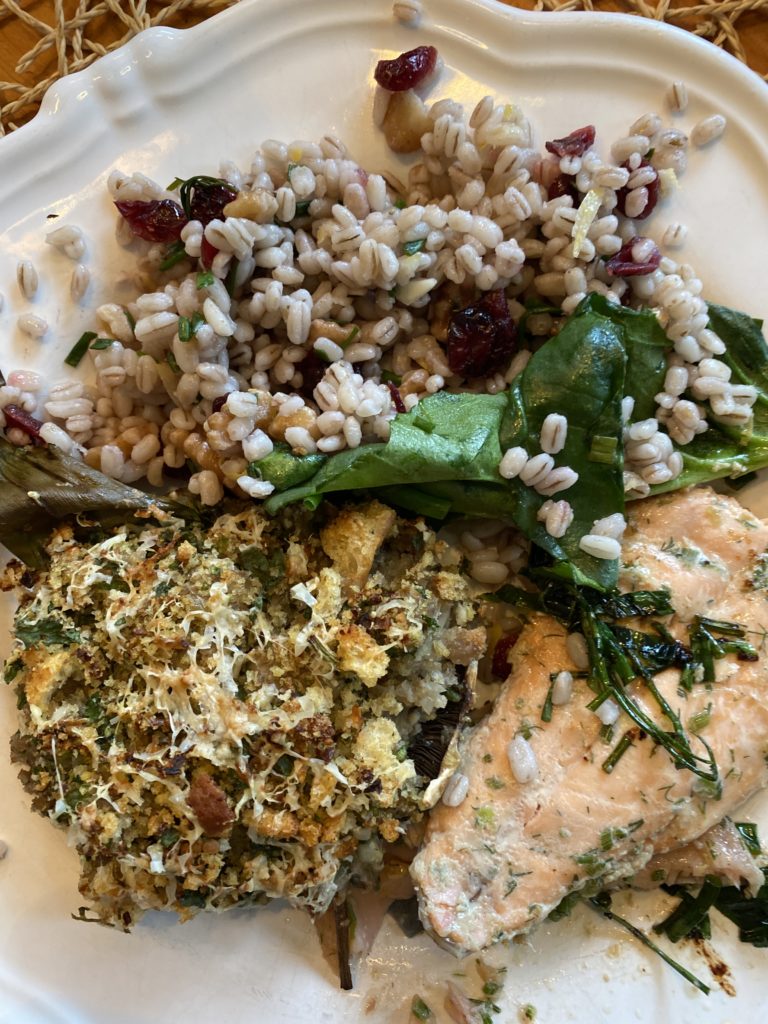 | Leftover trout
I prepared more than I needed – next time I will purposefully make more than I need to make up these delicious fish cakes. Two filets were left over for this recipe. I removed the skin of the fish and put into a bowl. In the bowl of a food processor, I added 1 cup in total fresh parsley and chives – use whatever herbs you have – salt and pepper, three cloves of garlic, 3 green onions or 1/2 regular yellow onion and pulse until fine. Add to the trout with 2 tablespoons dijon mustard, 1 cup bread crumbs, 2 eggs and combine. On medium heat, add 2 tablespoons of oil and make up patties with the fish mixture. Place into the oil and cook about 7 -8 minutes per side until they are crispy and brown. I served mine with a mixture of 1/4 cup each yogourt and mayonnaise, and a hearty sprinkle of chipotle but you can substitute fresh lemon juice and herbs or anything that suits you!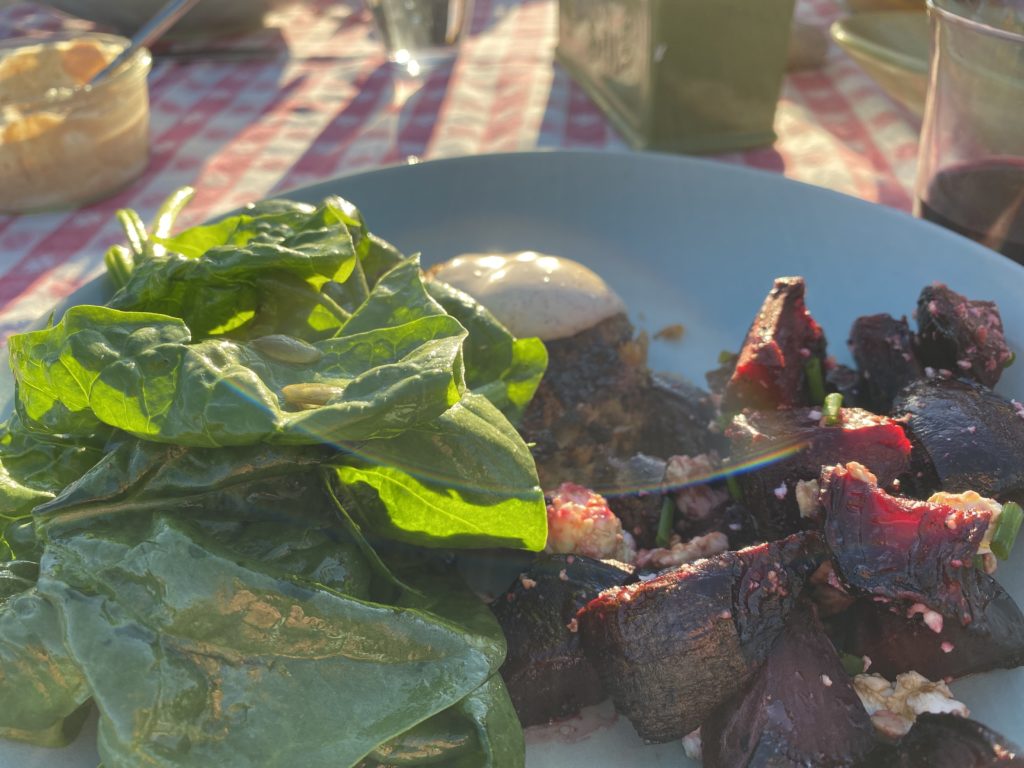 | Pork on the grill
Warm weather is finally here and my barbecue is ready! I use a green egg which I love. It takes a bit longer to get going but the end result is always delicious. Your grill will be perfect too. I realize now that we have an assortment of pork cuts available that I don't actually try as many varied cuts as are available. I usually stick with ribs or pork buts in the summer, chops and maybe schnitzel or roasts in the fall.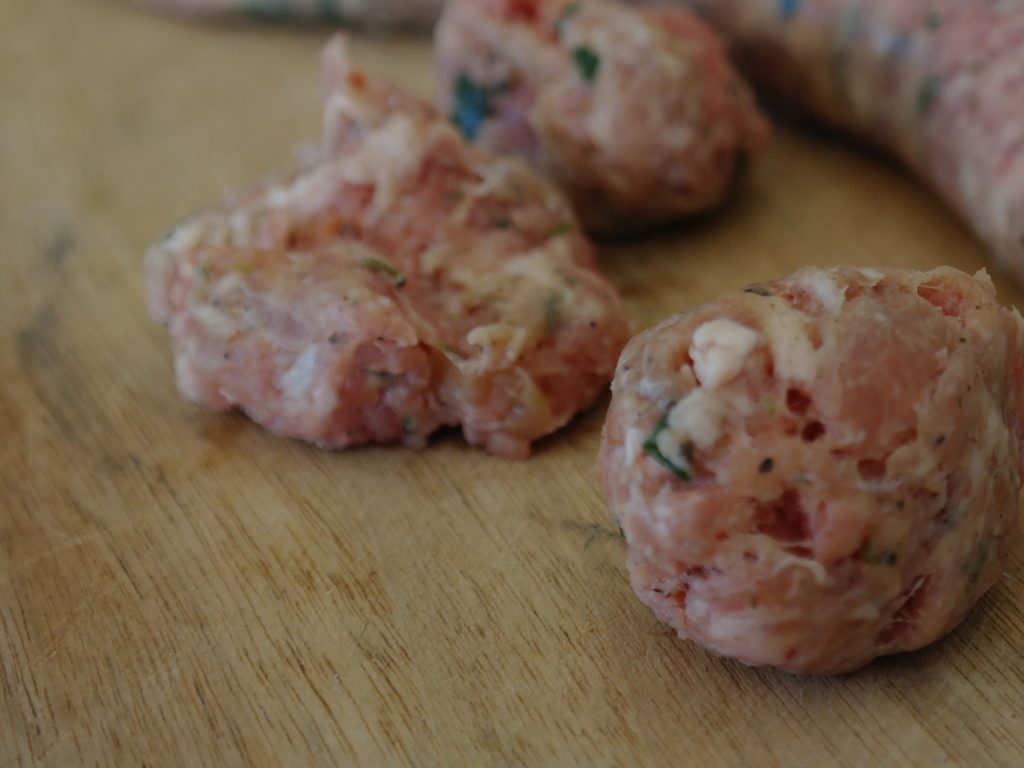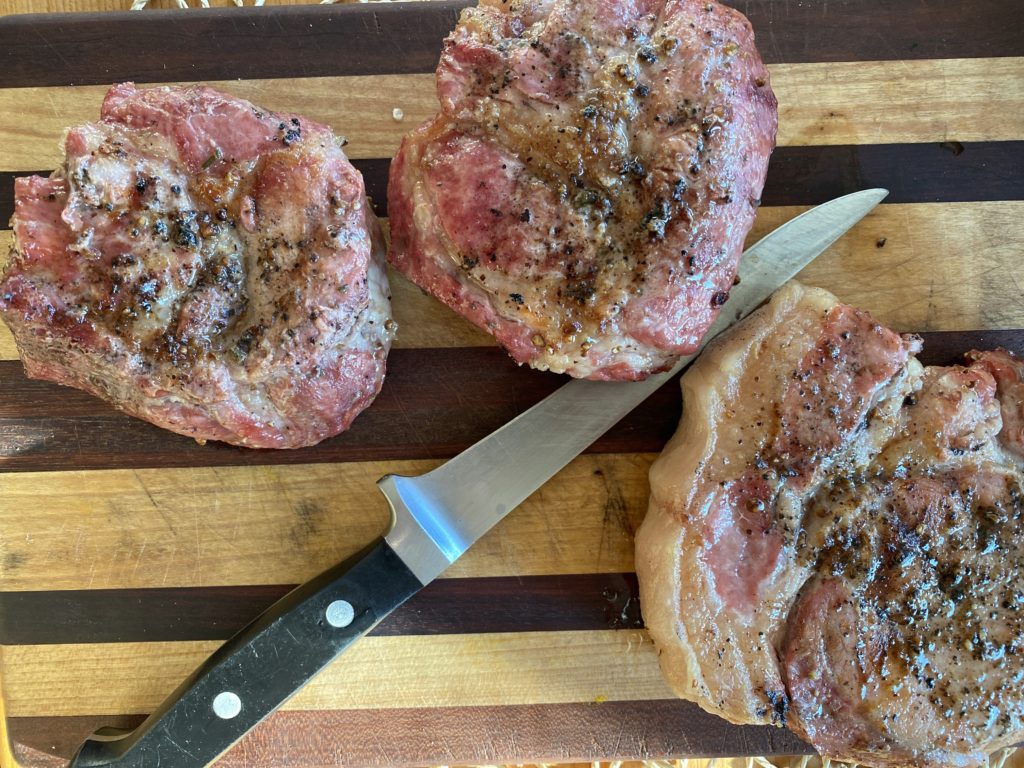 I grilled up the coppa and rib steaks (often considered premium cuts by butchers) this weekend and they were so tasty! I am partial to meats with more marbling, basically fat, Shawn enjoys leaner cuts. But even Shawn really enjoyed this dinner. I don't seem to have as much time for cooking as I used to and I didn't make up a rub or sauce for the meat. I simply used one of our finishing salts – the Shallot Sage (which is my favourite) and rubbed the salt liberally over the meat on both sides. If you don't have it on hand, liberal salt and pepper would do the job! I heated my grill to about 400 and grilled the steaks about 7 minutes a side until the internal temperature was about 145. I let the meat sit for 5 minutes and then sliced. It was truly amazing – crusty on the outside and tender on the inside. So flavourful. I served it with a spinach salad – big surprise! And a side of barley salad with cranberries and walnuts.