We have a lot of fresh spinach growing in the garden and will have until early June. I'm harvesting leaves every day and trying some ways to prepare spinach that keeps it simple, leaving the freshness of the greens as the primary focus. Here are a couple of my favorites this week.
| My go-to dressing 
Juice of ½ lemon
Olive oil
1 tsp of dijon mustard
Lots of coarse salt
Toss the leaves with the dressing and top with sunflower or pumpkin seeds, cranberries or crushed dates.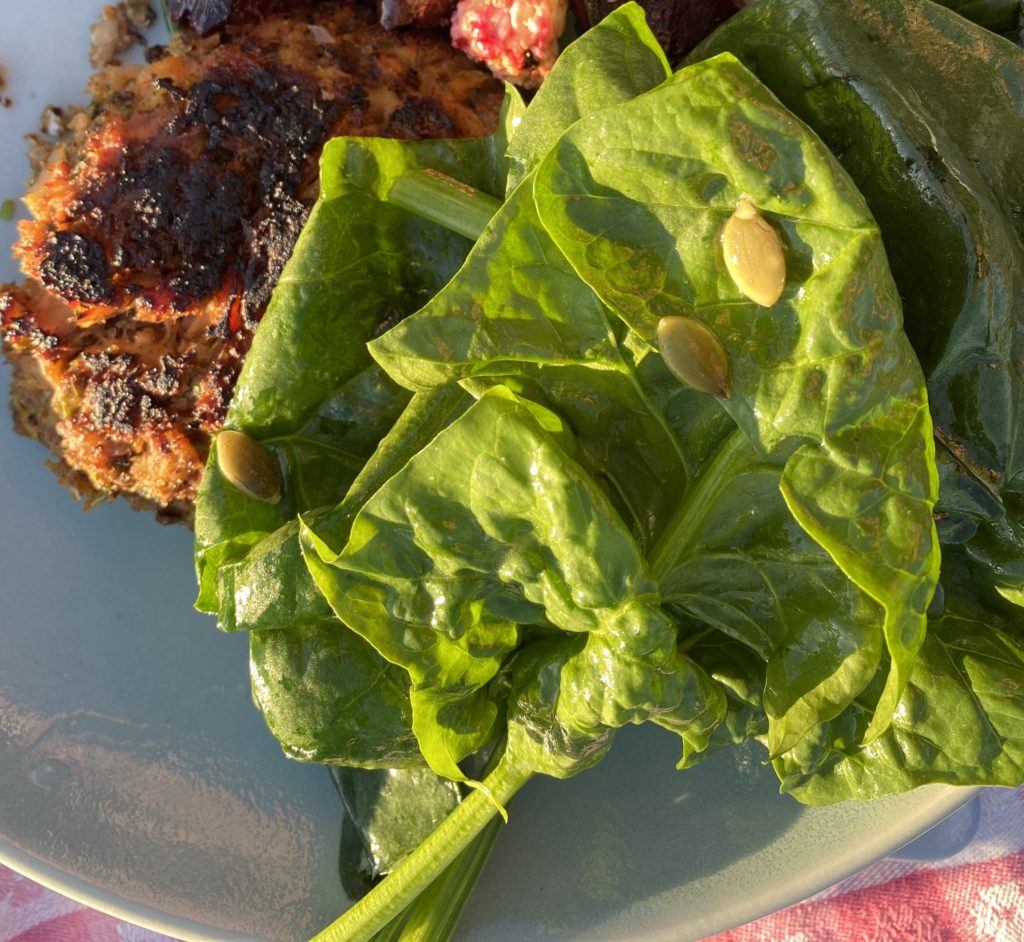 | Panfried
Heat a sauce pan on medium high heat and add 1 tablespoon of olive oil. Stir in about 2 cups of leaves and keep stirring around until the leaves begin to wilt about 3-5 minutes. Add 2 tablespoons of butter at the very end and remove from heat. Serve UNDER poached eggs or a file of fish or chicken, or enjoy plain. This very simple way of preparing spinach is really underrated and using fresh leaves, it is delicious.
| Folded into warm grains
I have a favorite barley salad which I have on our website now. It's barley salad with walnuts and cranberries. You can add spinach leaves into any warm grains like rice or quinoa but added to the barley, it's delicious.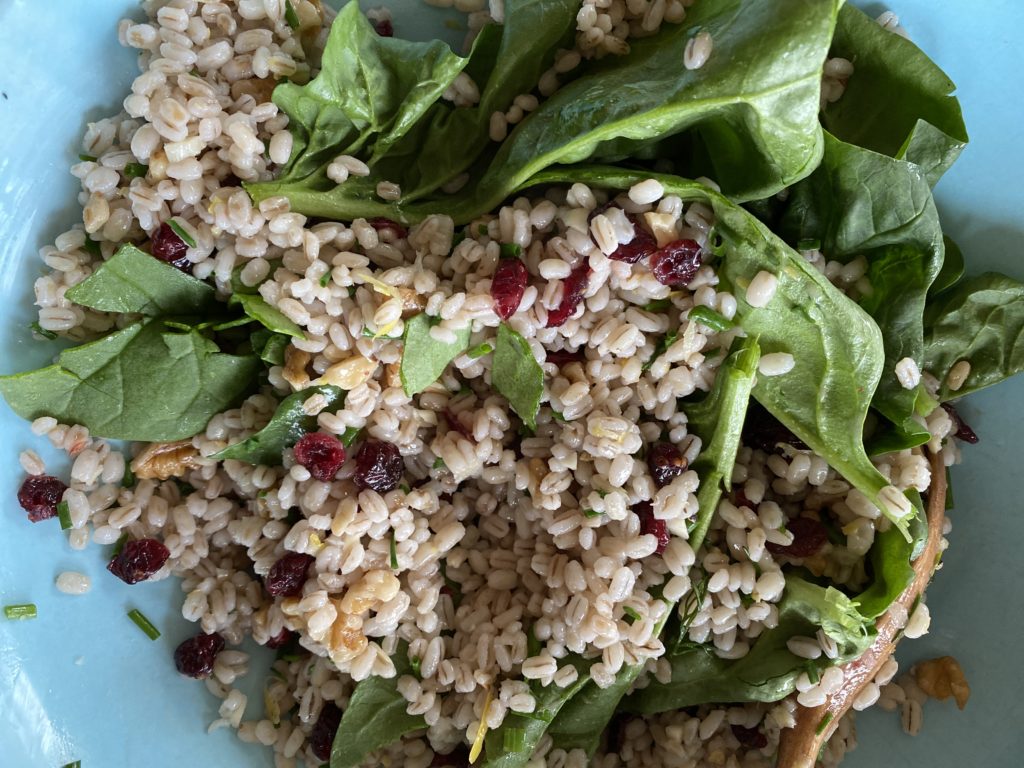 Cook 1 1/4 cups of barley in 3 cups water on the stove until done – about 30-40 minutes or until tender but not mushy. The barley should have a bit of an al dente texture. Drain. In a separate bowl: add a finely chopped bunch of chives, 2 tablespoons of garlic finely chopped, juice and zest of 1 lemon. Add in nuts and cranberries (¾ of a cup each) and warm barley and a generous bunch of torn spinach leaves. Stir well. You can make this salad ahead and let the flavours meld together. Serve at room temperature. Other great additions: 1/2 cup ricotta cheese sprinkled with with shallot sage salt!