Welcome to South Pond Home, the overarching umbrella for everything I do. I love to write, to decorate, organize stuff, cook and create a warm space for my family and for friends and play pickleball! And, after more than 12 years running a successful event based business, South Pond Farms, I now spend my time writing, creating recipes and helping others navigate life and business. 
Thank you for following along.

After over 10+ years sharing my stories here on my website, I have moved over to Substack where I can share regular newsletters right to your inbox with new recipes, ideas about decorating, tips and strategies for your small business and stories about life and navigating that next important stage of our lives and finding purpose.
I have launched an online course for those interested in starting a business, taking their business to the next level or simply people interested in learning more about my experience starting South Pond Farms! This course includes a series of videos of me talking about my own experiences, challenges and lessons paired with helpful lessons and resources for you to apply to your own business.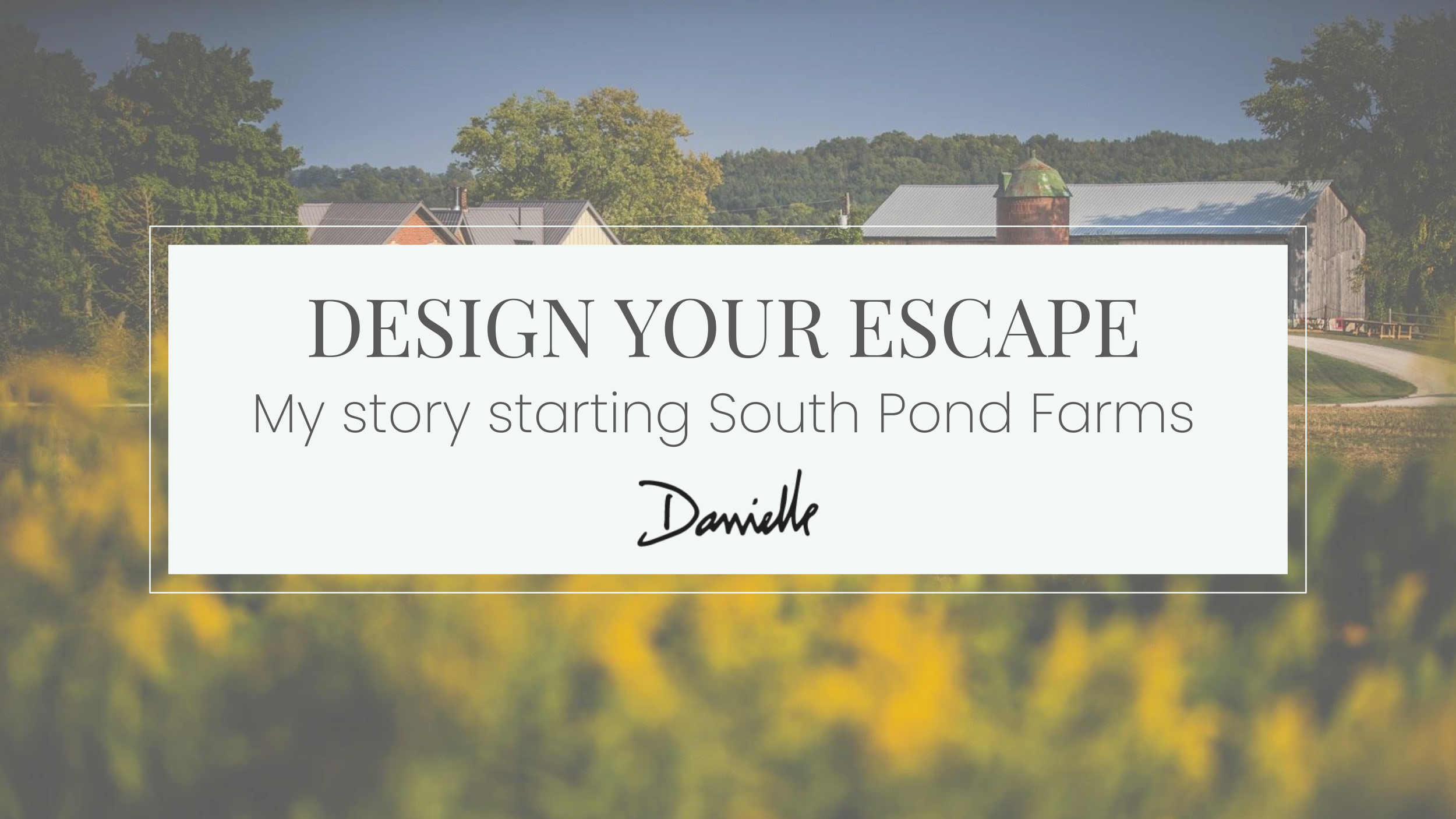 Design Your Escape: My Story Starting South Pond Farms

In 2016, a 13 episode TV series following South Pond Farms was launched called Taste of the Country, hosted by Danielle French.
Shop our products through Walton Wood Farm!

In August 2021 we sold the farm. For inquiries for events and weddings visit Hollowbrook Highlands to learn more about the new owners.