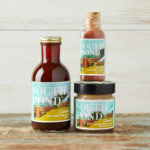 Welcome to the South Pond Shop
Due to COVID-19 we are offering prepared food, pantry groceries and garden kits in addition to our farm flavours product line.

Order our prepared food, grocery and garden products for farm pick up. Book your pick up and place your order.
Prepared food and grocery for delivery through Kendal Hills Virtual Farmers Market
Shop South Pond Products and Apparel to ship or pick-up
About our Prepared Food
Our menu of prepared food and pantry items is updated every Thursday by 12noon. We accept orders until midnight on Sunday for pick-up the following week. Between Monday-Wednesday we take down our products to update them for the following, releasing them on Thursday.
Everything is made fresh, from scratch and using ingredients from our farm and local farmers. We are taking every precaution to ensure a high level of sanitation. We require payment in advance so there is no exchange of money required when you pick-up. We will have your order ready for you in a safe, sanitized container that we can place into your vehicle for you.
Receive Email Updates
Every week we send out an email with our new menu changes and updates from the farm.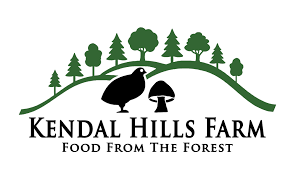 For delivery within the GTA and Clarington, you can find our products at Kendal Hills Cirtual Farmers Market during the same hours.