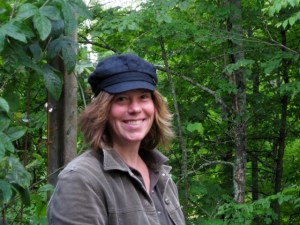 While I feel that flowers, herbs, shrubs and even vegetables have their own beauty, I am always interested in seeing the work of artists who love to create pieces specifically for the garden. While Susan Rankin fashions many stunning creations out of glass, I'm especially interested in what she calls her garden columns.
---
Susan lives in a forest near Apsley, which is just on the edge of the Canadian Shield—a place of granite and water, cedar and maple. The changing seasons inspire her to evoke the feeling of trees and nature in her soaring glass columns. Both natural and abstract forms turn up in her work—they remind me of birds and leaves, or even tall spikes of wildflowers.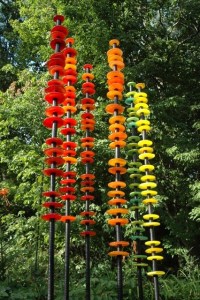 As you can see, these sculptures are very striking, and they will make an amazing addition to Art in the Fields. I'm especially interested in seeing how Susan's dramatic glass garden columns change throughout the day, from dawn through to twilight.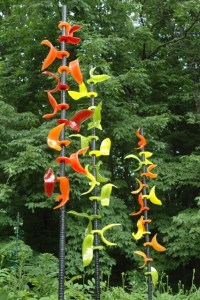 Art in the Fields runs from July 1 to July 7 at South Pond Farms from 10:00 a.m. to 6:00 p.m., except for July 6 10:00 to 1:00. Join us for an opening reception on Sunday, June 30 from 1:00 to 5:00.