I felt the weather change this morning. Our mitts and hats are still packed away in a container, but pulling them out and finding a spot for them is on my to do list for today. It has been a wonderful warm fall but I am ready for cooler temperatures and watching the snap of leaves turn. Pulling on a hat and heading outside is the same for me as pulling out my heavy pots making up stews. Old habits. Slow cooking vegetables simmered in tomato sauce, picking the last herbs out of the garden to throw into the mixture, stems and all. 
Cooking and breathing in the cool air on a morning walk is as much part of the change in seasons as lilacs in Spring. Habits and constancy in my life. On a rainy trip to Algonquin Park recently I realized how much I will miss the smell of the fire. I will actually miss lighting the cook stove every morning from October to April – to take the dampness out of the house. I will also (strangely) miss stacking the twelve chords of wood  to prepare for a long winter. Change is a good thing and I'm happy to embrace new habits. I purchased a candle called Fireside and while it's not quite the same, it certainly is easier and smells cozy almost like a bit of smoke in the air.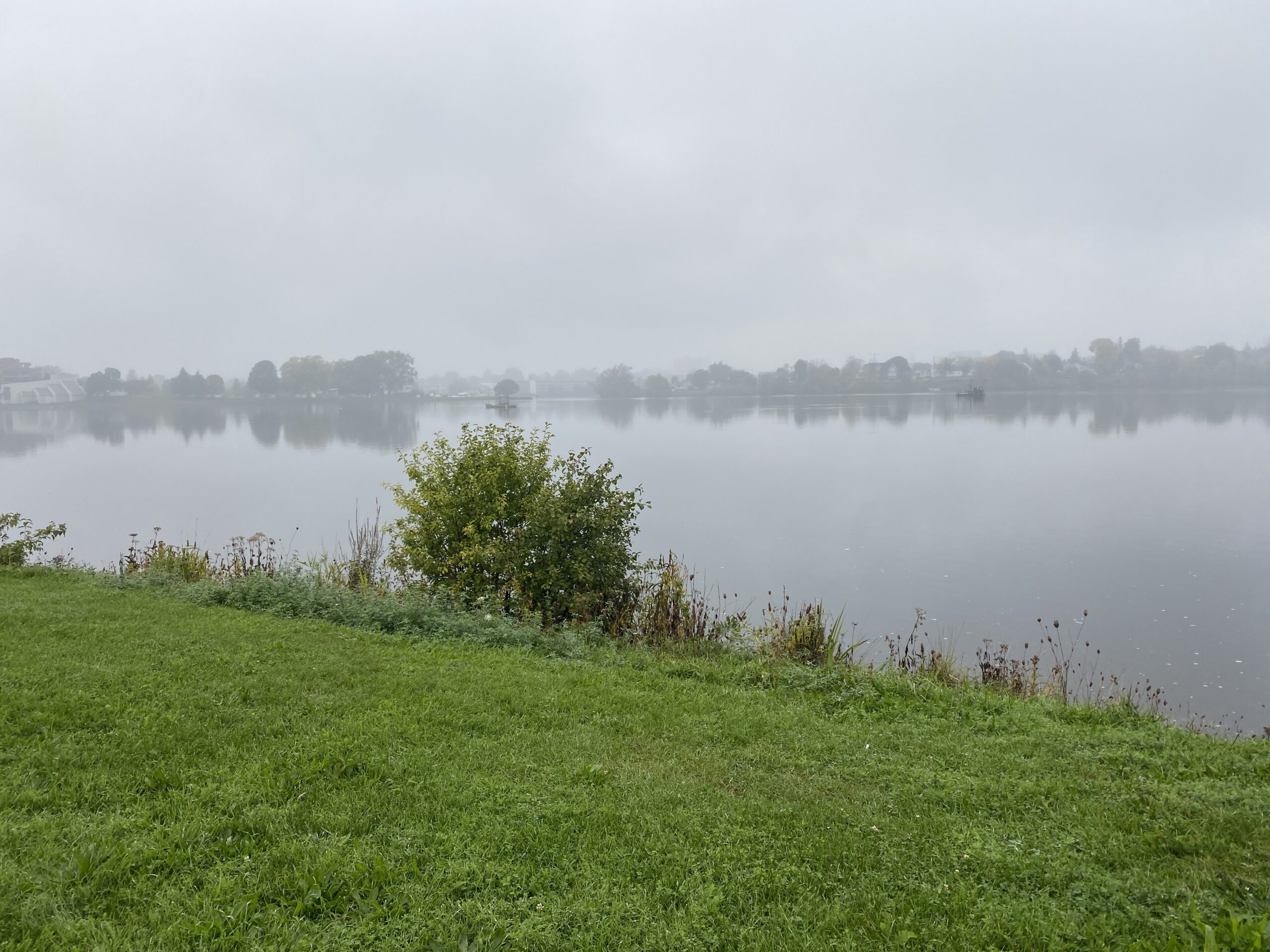 The weather certainly plays a part in my mood most days and I frequently check it  on my phone before even my morning coffee to see what I'm up against for a walk. I wonder if that is a true sign of age that weather becomes a critical factor in deciding what to do. I don't notice my daughters asking what the temperature is for an activity when they are home. A new goal is to simply go and never mind what it is like outside. It will be cold or it won't be. Although I still love the rainy days and am happy to be able to stay in and organize things. It's a good time to finish some sort of project needing to get done.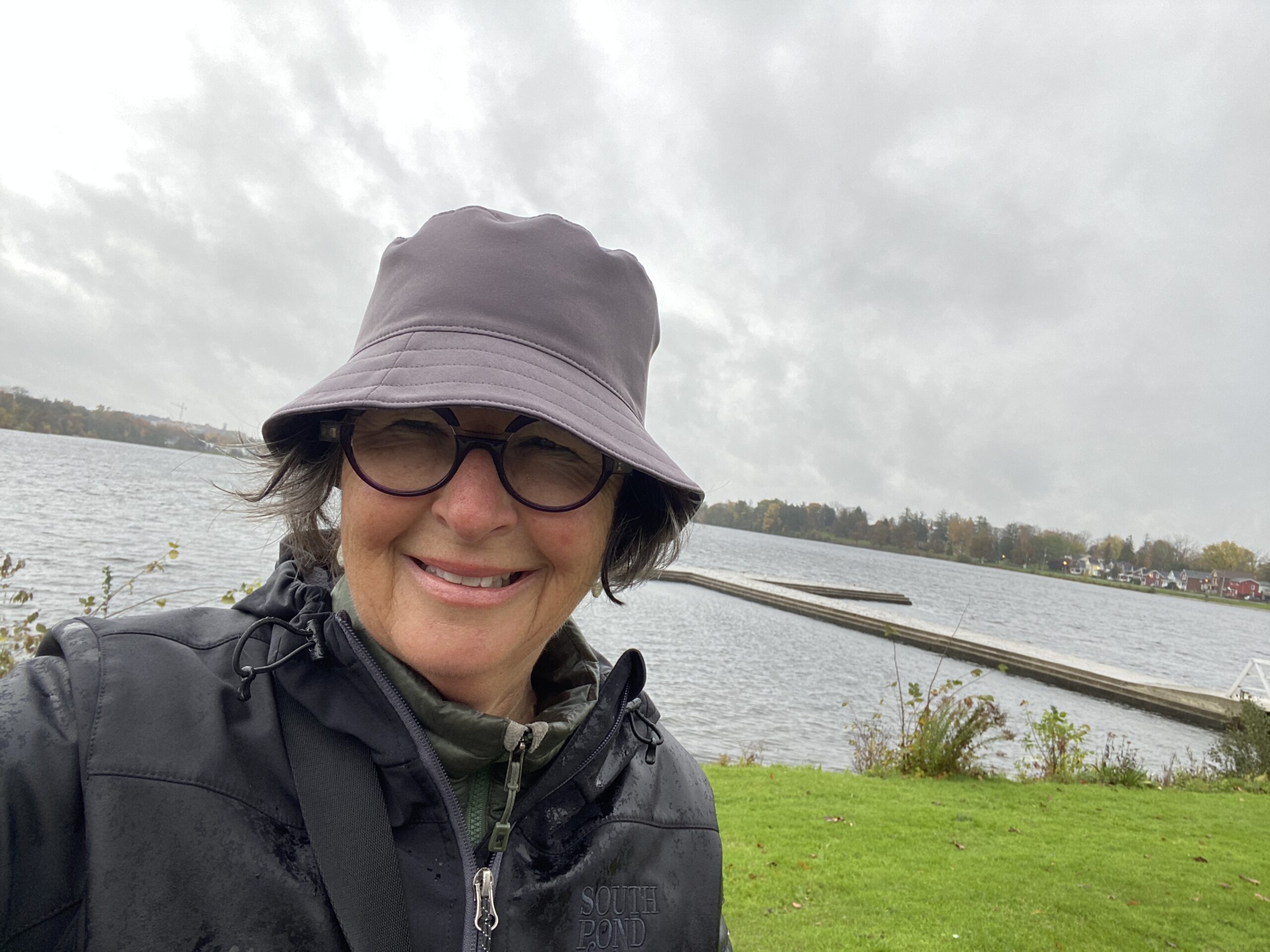 Without the farm daily chores, my days are often rudderless which is not a bad thing. Being thrown off course is something we have all experienced these past two years with the pandemic. While it was scary and devastating for so many including myself, it also brought me into a place where I am more aware of what I do and how it affects others. I am sure that it will take some time to make this adjustment of not feeding the chickens and goats. No organizing events and no one coming in to the office in my house for the work day. I'm now just in my own space. 
When we change course it is not going to be instantaneous. I am generally someone who likes to tick things off a to-do list. Although I may procrastinate, I eventually get it done. Adjusting to new habits takes concentration and commitment to make them daily and part of a routine. I am sure that so many of us are coming out of the pandemic with exactly this dilemma. Work is no longer as it was, going into an office is possibly not happening. Routines are muddled and difficult to re-establish.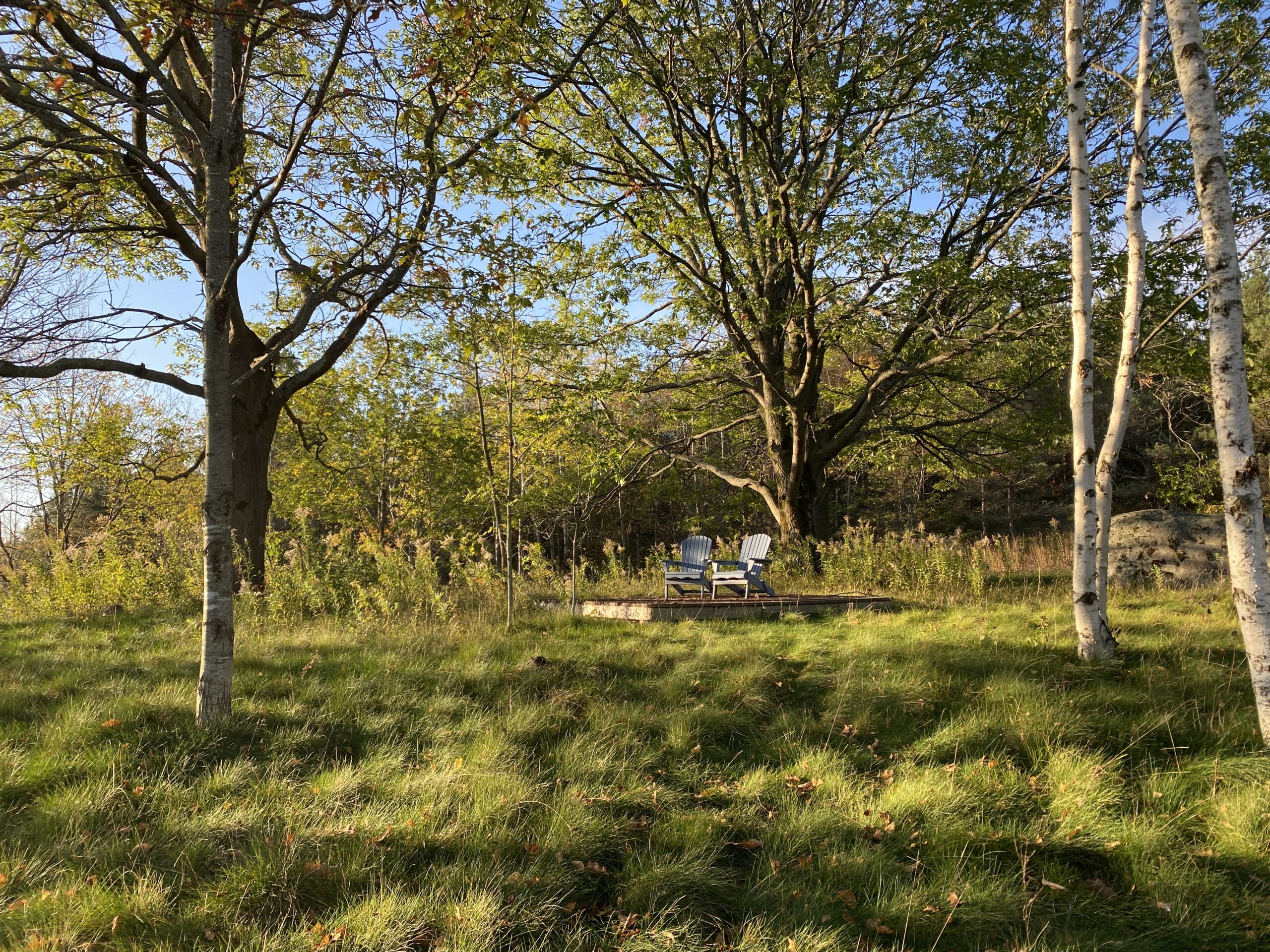 One constant part of my life that is still the same is getting out for walks with my dogs, or as I affectionately call them "the wreck-heads". It's a habit well formed and a regular aspect of my day. 
Here in Peterborough there are so many options. There are trails throughout the city and outside its boundaries, well marked, easy to find and navigate. My favourite walk is along the canal and lock system. Some days, with the smell of the water I can be transcended to Europe. Walking along manicured paths and watching the boats go by. 
The Kawartha Land Trust trails – specifically the Ballyduff Trails behind the farm are still my favourite for their diversity in landscape, variety of trees, not to mention the beauty of the prairie grasses. Having this outlet so close to check myself out of worries, clears the mind.
The pandemic affected my business and so many others. Couples getting married no longer able to have what they envisioned. My employees to whom without income I could no longer provide employment. Even things that I thought would always be there suddenly were not, such as broken supply chains in our food system. 
As we head into the holiday season, I believe those things are still problems and ones we will need to adjust to. "Instant" is not the thing it used to be. I believe that we all need to be ready for changes all around us with our work, our food, goods and even our environment. 
Change keeps us on our toes, flexible and maybe even younger. Enjoy the season change and maybe don't check the temperature so often (a message to myself!). Pull on a hat, get outdoors and breathe in.