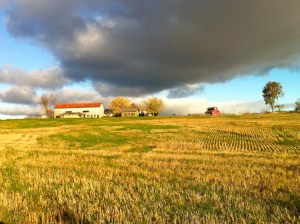 The time has finally come for a new barn roof. The original roof was one of the nicest features of the property. It was painted green, but has rusted over the years, giving it a lovely reddish patina. I'd thought it would last another year, maybe two. But one big rain storm after another this spring and summer and, well, no—in fact I'd be lucky to make it through the season. We patched and nailed down loose sheets of metal and caulked endlessly, but by mid-season, we were reduced to praying and crossing our fingers as each special event approached. Patina or no patina, the roof had to go.
This past week, Mike Walker of Walker Contracting arrived with a crew and machinery and off came the roof. When I first spoke to Mike, I asked for two quotes: one to put a new roof on, and another to put the old one back. I'm sure he thought I was crazy. After all, who puts an old, decrepit roof back on a barn?

During the course of the summer's patching, though, it became clear that the old tin was in terrible shape and wouldn't be salvageable, at least as a roof. So that plan was out. The next question: What was the right colour for the new steel? Another solid-green roof just wouldn't be the same, and an industrial-looking green would detract from, not enhance, the barn's appearance. Shawn's barn has a beautiful roof that's partly cedar but mostly made of a metal that seems to blend right into the sky. That colour would be a good bet for me, I decided.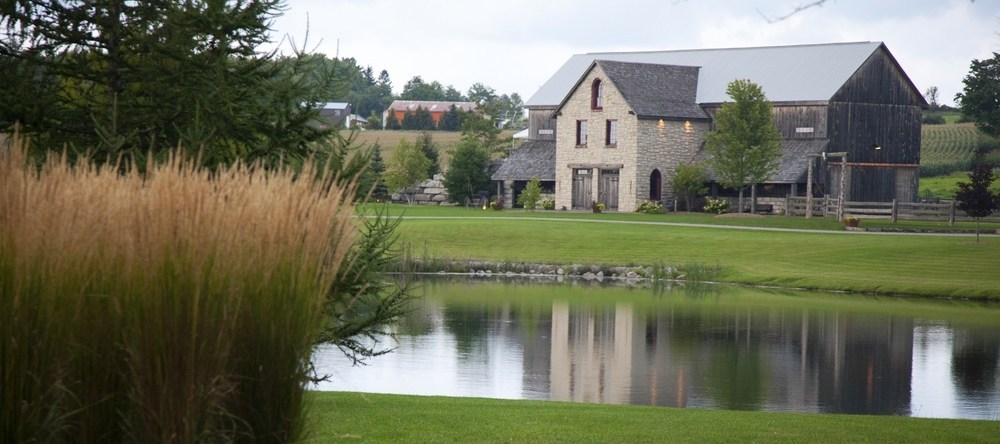 When the crew arrived, they began to just toss the sheets from the roof into a trailer to go for scrap. And that's when I realized it just couldn't end like that.
I ran out to the guys and asked if they could unload the metal sheets and save them for me. I could barely keep the tears out of my eyes. (No doubt that set them back—crazy woman, crying about an old roof coming off!) I wasn't sure what I was going to do with a trailer full of old metal, but it had to have a better future than being sold for scrap.
I know I will find some other purpose for the roofing that kept animals and crops dry for so long—siding for a new greenhouse, backdrop for a bar, who knows? I'm not one to keep a bunch of equipment and junk lying around in a fencerow, but for now, the old roof will have a home there until it's needed again.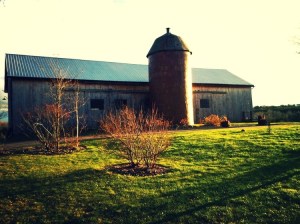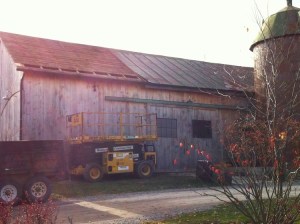 In the meantime, the new roof is fine. In the end, I decided to go with the "sky" colour which is actually in the grey tones. The barn will be dry, which truly is the main thing. The silo and the copper details are now more accentuated. But it will take some getting used to. Sometimes the new and perfected version of something can be great, but you can still miss the old one you loved.