Spring is finally… here? Well, at least the washrooms are at long last in their final stages. This has been an enormous project, bigger than I ever thought it would be. Certainly, we could have just put up a building with toilets inside, but given the beauty of the existing structures, that would have been the wrong approach.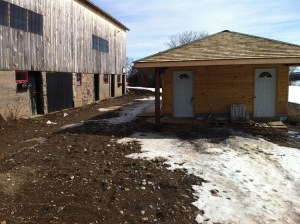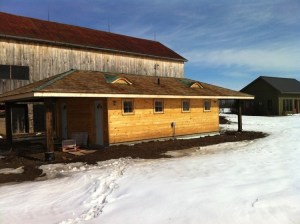 Instead, I feel that they have become a work of art in themselves! The building still looks pretty simple, but inside tiles have been laid, sinks installed, chandeliers hung, and in the eyebrow windows there are tiny lights that create a beautiful subtle effect—a bit like candlelight in a window.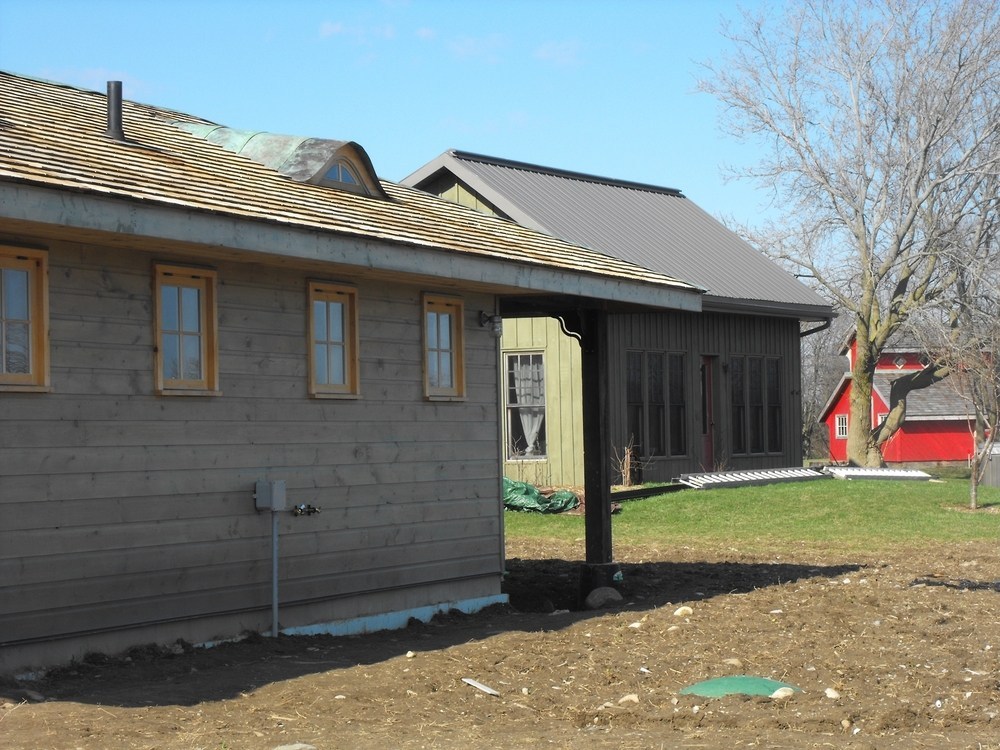 Today, the crew painted the outside. That may seem insignificant, but the colour was painstakingly chosen to help the building appear to be an older structure, as well as to highlight the copper of the eyebrow windows and reflect the colours that already exist: the guest cottage, Millie's palace and the 100-year-old barn roof. In short, the colour is perfect. It's hard to see in this photo, but it's perfect
Now… let's wait for warmer weather and grass!