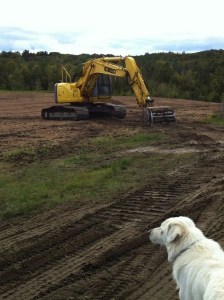 New ideas for South Pond have brought with them a new reality: the need for permanent washrooms. (Let's face it–port-a-potties are many things, but pleasant isn't one of them.) So, reluctantly but knowing the importance of handling the situation properly, especially in the country where our water comes from wells, construction has begun.
And because we try to make everything we do beautiful as well as functional, this won't be just any washroom. It will be crafted with skill and integrity by fine carpenters and builders who are sensitive to the way that the land falls and rises, to the view from the barn, to the vistas from the pond. That's just how the crew at Ironstone Land and Building Design does things.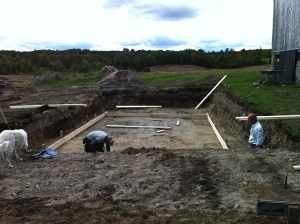 We'll let you know when they're finished so you can come and see for yourself!