A dozen roses. A bunch of tulips. A bouquet of freshly picked wildflowers. They're all lovely. But they're also a bit too conventional for Shawn.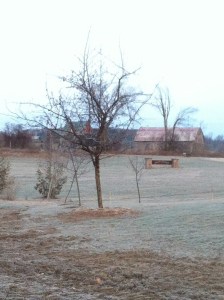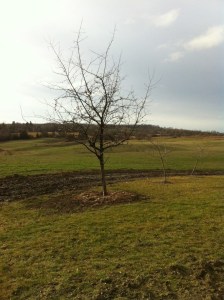 You should know that when Shawn does demolition projects, he salvages everything of interest. And I mean everything. The windows in the barn at South Pond are from one project of his; the floor from another. He has all kinds of fascinating architectural bits and pieces stored away at his place: hinges, fixtures, doors, signs, wooden beams and much, much more.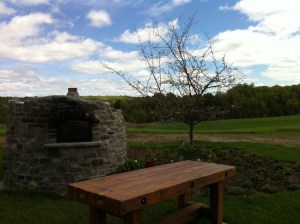 What does that have to do with flowers? Well, as I said earlier, some men bring flowers. Shawn brings flower..ing crabapple trees. He salvaged them from a recent project and carefully transported them to South Pond, where he had them planted and mulched in no time.
And now, six months later, I have the pure joy of seeing them bloom. What could be more glorious? After all, a bunch of cut flowers is beautiful, but a flowering crabapple gives a gift again every year.