Our off-season has been busy here! Surprisingly so. It seems that every day we have more gift basket orders (in large part thanks to Kate & Co. in downtown Lindsay!) which leads to more experimenting with different products and ideas! The creative juices – or should I say spices – are flowing.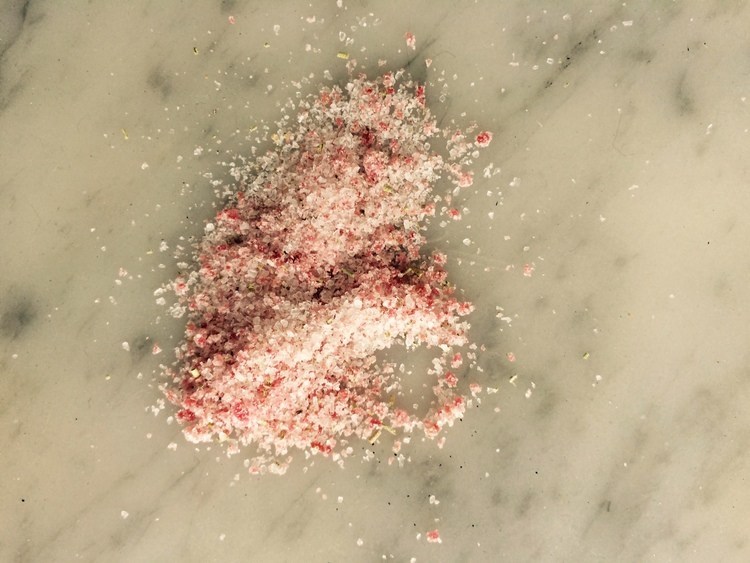 I am a big salt lover. I feel that like many things food related, not all salts are created equally. I have some salts for sprinkling over salad, my favourite is a course grey french sea salt which releases burst of saltiness in a bit of lettuce.
For cooking I most often use kosher, but then there is just nice coarse sea salt. Fine salt for baking, pickling salt for preserves. Years ago I developed thyroid issues, I thought maybe in part this was caused by using only sea salt without iodine. So I put normal iodized salt back in my diet. It's hard to keep up! I began experimenting with salt when I began my catering business. Offering lemon salt or my favourite, fines herbes which is fresh parsley, lemon zest and my favourite grey salt. In our gift baskets, I began to experiment with the herbs that I had dried – sage for example is a perfect seasonal taste, adding it with shallots to make shallot sage salt.
I've recently discovered "finishing" salts; a fine powdery salt that one might use with a small spoon or pinch of the fingers to put on the table for those that need a little extra salty zip… like me.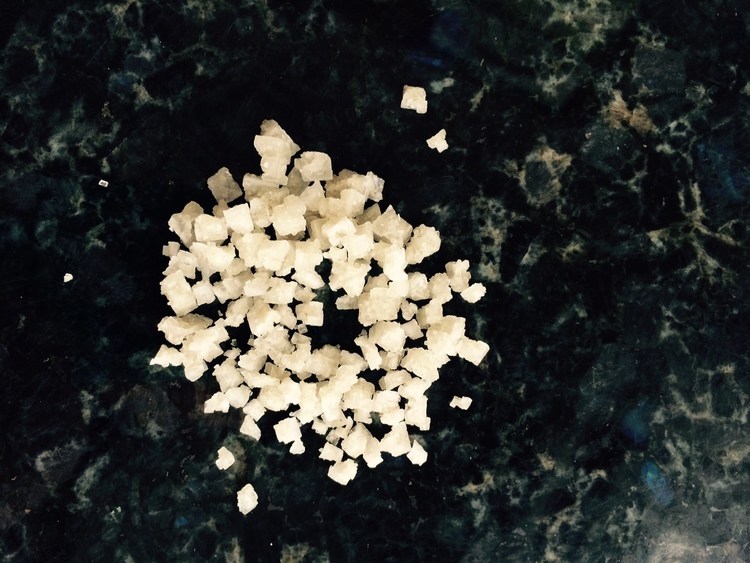 South Pond grey specialty salt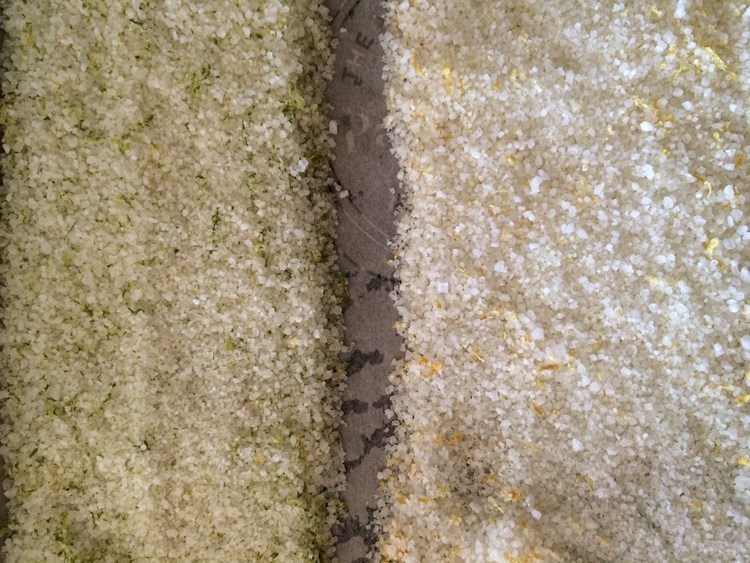 South Pond specialty salts