Art in the Fields has crept on us this year.
After the long haul of winter, the days of spring and summer seem to be a surprise and just race on by. It has been a bit of a struggle to keep the gardens up this year. As with so many gardens, there was winter damage, and just a slow start to growing. Nevertheless, it is all looking lush and colourful to provide a backdrop to the art that is beginning to arrive.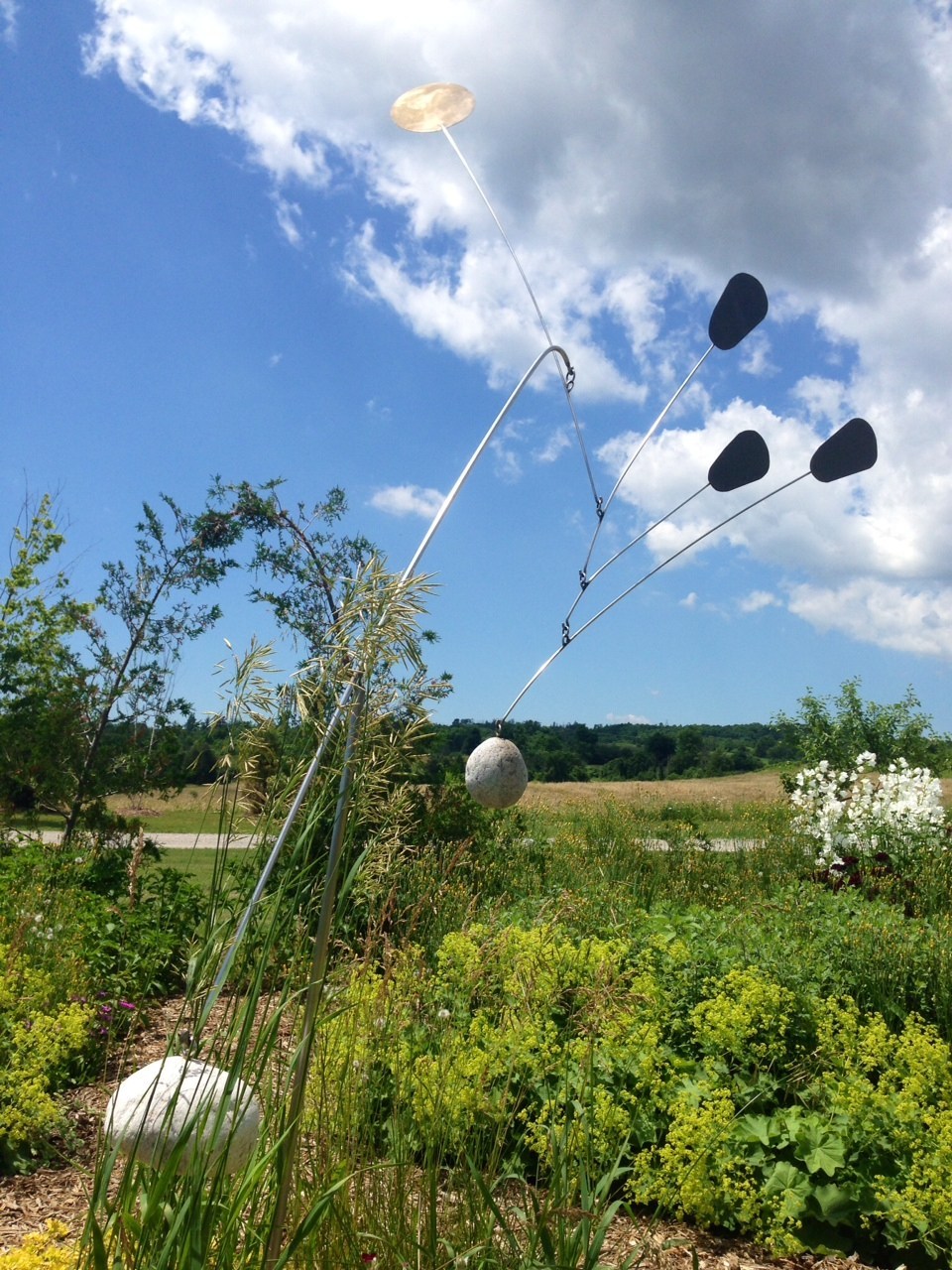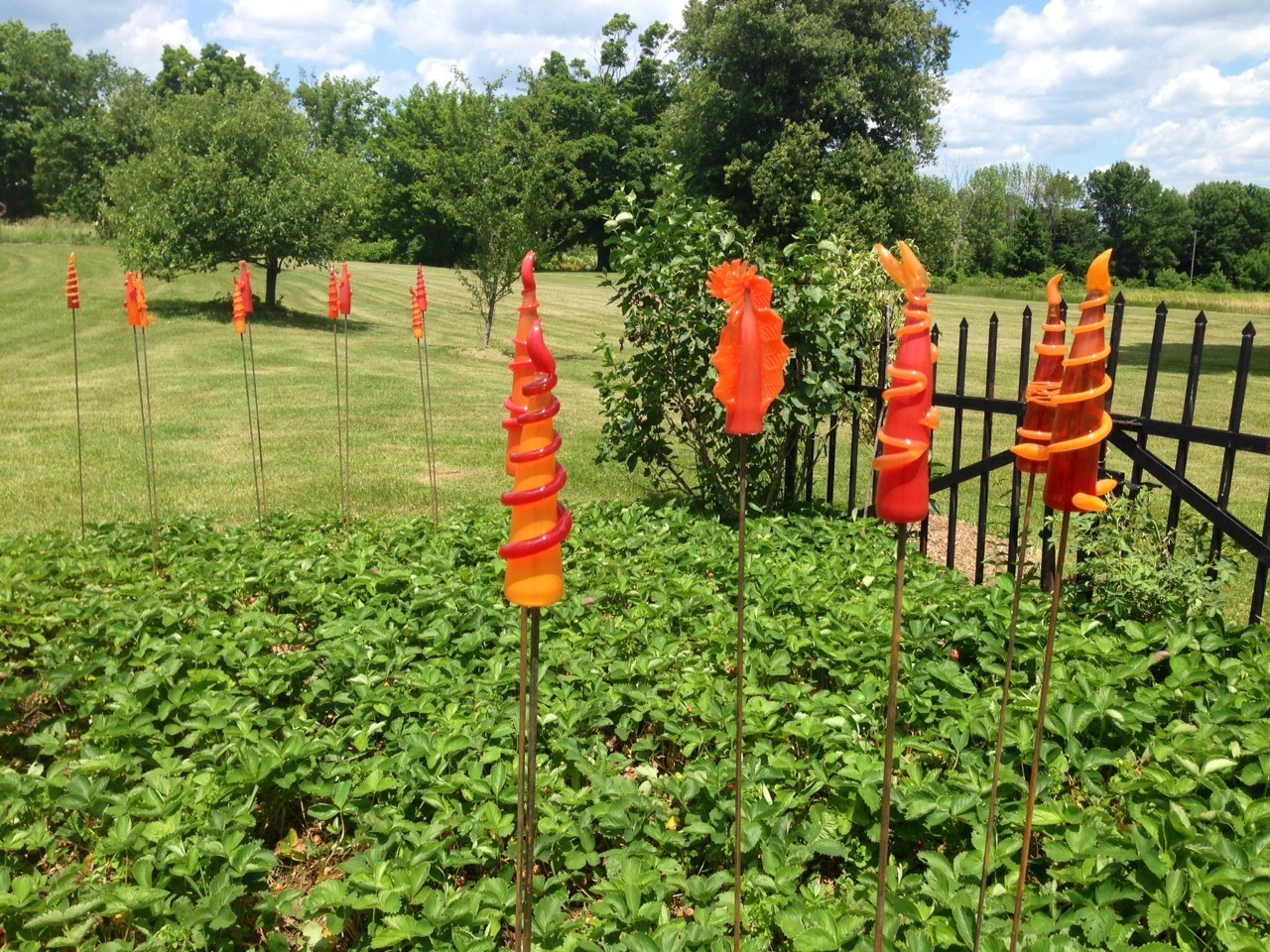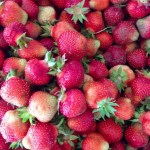 In the midst of putting a mass of strawberries away—into jam and freezer—I also welcomed our first artists to drop off their work for the Art in the Fields show beginning on June 29 and ending on July 3. Wire sculpture by Rudy Kehkla is once again such an interesting feature added to our landscape. I have the fortune of a permanent feature of Rudy's. I loved looking out at the gleam of the copper pieces in my herb garden all through the dreary months. Like all Rudy's pieces, it moves and twists in the wind with grace and sensuality.
Susan Rankin arrived shortly thereafter. She has an amazing eye as to which one of her pieces goes where. The strawberry bed has stakes of scarlet red glass, the lavender garden, pillars of blue and yellow discs. Striking orange glass against the side of the barn is a perfect contrast of historic and modern. Her pieces too, lived here in my flower garden over the winter, at some points barely peeking their welcome blue and yellow above the snow.
Today is another day of dropping off. It will be a pleasure to see what comes next.