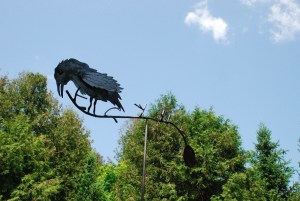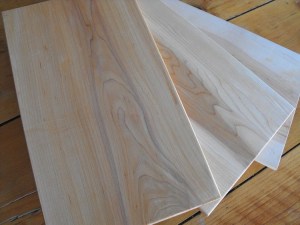 One of the greatest pleasures I've found since moving to the Bethany Hills is the number of incredibly creative people that make this area their home. I'm so fortunate to have become friends with many of them.
One example is a lovely couple, Dick and Gail, who have retired from academic life. He makes beautiful wooden furniture and she turns wood into bowls and small platters. I asked Dick if he would make me some boards for my new pizza oven so that when the flatbreads emerge hot from the oven, they land ready to serve, on something beautiful. After much discussion about wood, thickness and size he created the most exquisite and simple maple boards—20 of them, actually.
When I started Farm Flavours and South Pond, my dream was to hold artistic, cultural and other special events here. The barn seemed like a lovely spot to display art and the gardens and fields a place for enjoying fresh food and good company. Last year, some friends suggested the notion of combining my love for food, art and gardens into an outdoor art gallery. It seemed like something that could work—a place for people to come and appreciate art as well as to experience the farm and grounds. Dale, another neighbour and artist friend who specializes in textiles, and I began to conspire. We thought of all the people just in our area who create beautiful objects.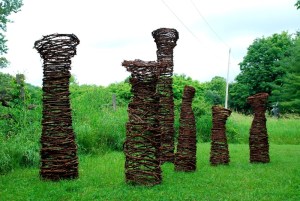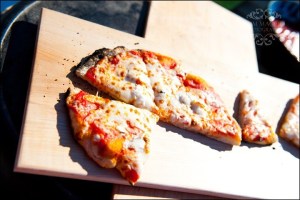 The result is Art in the Fields, which has emerged as one of what I consider my "Events for Love." It will take place here for a week starting June 30. This is the first time for the event and I hope to profile artists and their work against a backdrop of herbs, flowers, shrubs and native tall grasses.
We plan to have an opening reception for guests to meet the artists and enjoy flatbreads and music. If all goes well, Art in the Fields will be an annual event here at the farm—maybe even a cultural destination in the Kawarthas!