Our second house concert at the Ballyduff House was outstanding!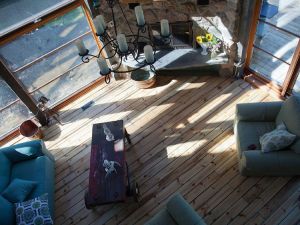 David Bradstreet has more than 19 recordings to his credit, a Juno Award and more nominations, and performed on Oct. 27 among the Bethany Hills. More than 40 friends and newcomers joined us for dinner and music in a lovely living room setting.
---
Earlier this year, I had heard about house concerts from a former South Pond bride Sarah Loucks (I suppose that would now be a "wife" or married woman, but to me she will always be a bride). Sarah is a singer/performer as well as a wedding and event consultant. She introduced me to Home Routes, an organization that organizes House Concerts – small intimate concerts in peoples homes that she had also taken part in as a singer/songwriter.
Home Routes (also known as Home Routes/Chemin Chez Nous) is a national non-profit arts organization creating performance opportunities for Canadian musicians in the homes of volunteer house concert presenters organized in touring circuits through rural and urban, French and English communities in Canada.
I thought having musicians in the barn during the summer weeks would be a wonderful way to experience both the culinary and aesthetic aspects of the property. I applied and was accepted as a presenter but as it turned out, house concerts are a fall/winter tour rather than summer events. The girls took one look at me when I happily informed them of our new adventure in our house during the year and basically said they would take me out to the forest and tie me to a tree and leave me there if I considered it for our home. Enter the House at Ballyduff.
It lends itself perfectly to entertaining or to closing your eyes and listening to music. Live. Intimate. Five feet in front of you. Our first concert, the Cumberland Brothers got many on their feet, stomping away to the banjo and guitar. At our most recent concert, David Bradstreet transported more than just me to the folk era, to love, to his world of soothing vocals and personal lyrics. The evening was magical. One of the highlights was one of the guests arriving with her own vinyl record album she had brought for him to sign. Now that is great!
---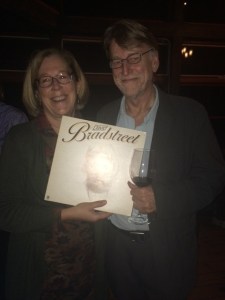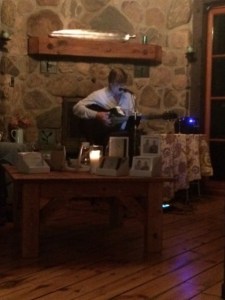 Our next concert
The Bombadils on Sunday, November 23rd, at the House at Ballyduff, with dinner and to help us bring in the holiday season, we will have our own South Pond mulling spices ready on the stove for you to add your own red wine to for a delicious glass of warm mulled wine. Since we are in the Christmas spirit, you can also pre-order gift baskets to have them ready and wrapped and waiting for you to pick up at the concert! (read here for details)
$15 Dinner at 6:30 | $20 Concert at7:30
Smoky Pulled Pork with my own Bourbon BBQ sauce roasted Spiced Sweet Potatoes, New England Style Baked BeansGerman Spice Cookies
The Bombadils are a band of four whose songs and tunes draw inspiration from Celtic, bluegrass, and old-time folk sources. Theirs is a decidedly contemporary sound, and tight rhythmic energy, virtuosity and strong musical conviction to produce a powerful, charismatic live performance.
If you are interested in attending, please send me a note danielle@southpondfarms.ca.