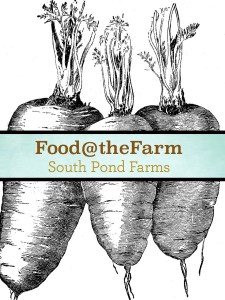 Every Thursday from 3 p.m. to 8 p.m beginning June 5 and ending August 28th, South Pond will be celebrating food from the farm as well as featuring wellness classes along with specialty art and entertainment events. For Specialty Features including Outdoor Movie Nights and Beer Tastings, scroll to bottom for dates.
---
June-August
WEEKLY
Food & Libations
Stocked Bar | Stone Oven Pizza | Butter Tarts | Cookies | Artisan Breads | Gluten Free Items | Kale Chips | Crackers | Preserves: Jams, Compotes, Chutneys | Honey | Maple Syrup | Spices | Infused Oils | Flowers | Herbs | Gift Baskets |
Additional Vendors: Fresh produce from Cross Creek Farms | Goat Cheese from Cross Wind Farms | Heritage Grains from A Better Bite | Jewellery from Adorata
Health & Wellness
Yoga@dusk Thursdays 6 to 7 pm
Cost: $15 per class or sign up for one month for $50.
Find yourself looking out at the pond, watching a swan or duck swim by and saluting the sun as it begins to set over the hills. Then relax finish your day with a glass of wine or herb tea and an assortment of healthy snacks from the stone oven and fresh garden bounty.
Classes are outside weather permitting. Wear appropriate clothing and bring a yoga mat.
Instructor: Andrea Lithgow
Strengthening and Cardio@dusk Thursdays 4 to5 pm
Cost: $15 per class or sign up for one month for $50.
The back drop of the hills, perched up on a knoll, meet up with Adam, a fitness trainer in the Kawartha's and release all the negative energy of your day with a total fitness workout! Then relax finish your day with a glass of wine, local beer and a treat from the stone oven and fresh garden bounty.
---
SPECIAL EVENTS
June
Hops into Summer June 5
$20 for pizza and 4 beer tastings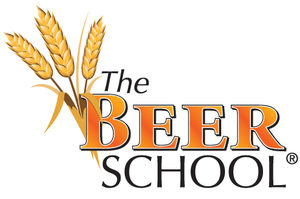 Kick off Food@theFarm with beer styles and early greens! Arugula, spinach, chives, or early lettuce on pizzas paired with Ontario craft beers. Join Roger Mittag from Thirst for Knowledge Inc. , Canada's Leading Beer Educator,He has been bringing his beer appreciation tips to Canadians since 1997 through a series of tasting seminars, beer dinners and educational events. He is a consultant to several Canadian breweries bringing his extensive beer industry knowledge and enthusiastic approach to their sales and marketing teams. He has recently created Prud'homme Beer Certification, a sommelier style program for beer and the first such program in Canada.
Featuring beer tastings from: Publican House, Mad & Noising Brewing, Black Oak Brewing Co., and the Great Lakes Brewery
Dust Bowl to Forest – Restoring the Moraine June 12
Free Admission 7:00pm
A presentation on the restoration of Ontario's landscape from 19th century devastation with a focus on the recovery of the Oak Ridges Moraine. Drawing on John Bacher's book Two Billion Trees and Counting Ralph McKim will provide a pictorial account of the successful transformation of much of Ontario from dust bowl to forest – with a look at what remains to be done.
Ralph and his wife, Jean, live on the Oak Ridges Moraine. Their 240 acres is protected in perpetuity through a conservation agreement with the Kawartha Land Trust. Ralph is a past Chair and an active supporter of KLT. Currently he serves on the Boards of the Ontario Woodlot Association (Kawartha Chapter) and the Kawartha Conservation Authority Foundation.
Outdoor Movie Night June 26 Grease
$10 per person. Kids under 13yrs $6 (*inquire about group rates) Begins at dusk/sunset – exact time TBD (approx. 8:30)
Bring your friends and join us at South Pond Farms for a movie night under the stars! Fire in the outdoor fire-place watching the classic musical, Grease. Enjoy it with homemade popcorn and toppings, fresh pizza and our specialty cocktails! (Bar service will be open for the evening) Kids are welcome! There will be a prize for best costume, so dress up as your best Danny, Sandy or favourite character and show your Grease spirit!
Bring a chair or blanket to sit on.
Follow the link to pre order tickets, or buy them when you arrive! https://www.eventbrite.ca/e/outdoor-movie-night-grease-tickets-11919707165
** if the weather isn't ideal, the movie will be moved into a beautifully restored barn.
July
Art & Ale July 3 Free Admission
Featuring Sean Whalen Craft Brews from Steam Whistle, and Publican House.
Closing reception for Art in the Fields.
Summer in Paris July 10
Join us on our Paris Summer Night and indulge on an exquisite homemade french style meal, while enjoying the Jazz melodies performed by the renowned San Murata and his trio.
Cocktails beginning at 5:30 p.m. Prix Fix dinner beginning at 6:30 p.m. Menu to follow Cost: dinner, music $35.00
Purchase tickets at https://www.eventbrite.ca/e/summer-in-paris-tickets-11919901747
August
Buenos Aires Summer Heat August 7
$40
Experience traditional South American Churrsaco BBQ on the open fire.
Sample Menu: Roast Grilled Pork. Chorizo Sausage. Chimichurri Sauce. Brazilian Cheese Bread. Smokey BBq Corn. Fresh Salad. Cucumber Guacamole.
Featuring Caipirinha with Muddled Mango
Tickets are available for purchase at the following locations: Online at Eventbrite. Click here http://bit.ly/1patwMU Sweet Annies in Lindsay South Pond Farms booth at the Fenelon Falls Farmer's Market (Fridays) South Pond Farms Booth at the Port Perry Farmer's Market (Saturdays) South Pond Farms Booth at the Millbrook Farmer's Market (Sunday July 27)
A Summer Day of Mindfulness at South Pond Farms August 8
$80 per person
A Summer Day of Mindfulness copy
Join Sara Marlowe and South Pond for a restorative day of mindfulness instruction and practice in the serenity and natural beauty of South Pond Farms. This day will provide an opportunity to step away from the business of everyday life and nurture ourselves in a supportive environment.
Mindfulness practice supports us to be more present with all that life brings our way. We can learn to be more intentional with our responses to stress rather than being reactive. Mindfulness also supports us to be more present during life's pleasant moments, rather than being lost in thoughts about the past or the future.
People new to mindfulness and those with a regular practice are most welcome to attend.