The warm weather these past days has really made up for the late, cool spring. It is nice in the evening to sit outside in the sun and grill dinner. I'm not sure about you – but I'm always looking for new things to put on our bbq. Lately, I have been too busy to put that much time into fussing with a marinade or making a sauce and I often fall back on the same thing – salt, pepper maybe a rub I have (like our Manvers Station!). Most of the time, plain salt and pepper is perfect but sometimes, it's nice to be spoiled with something unique and delicious which is what we have been perfecting in our kitchen.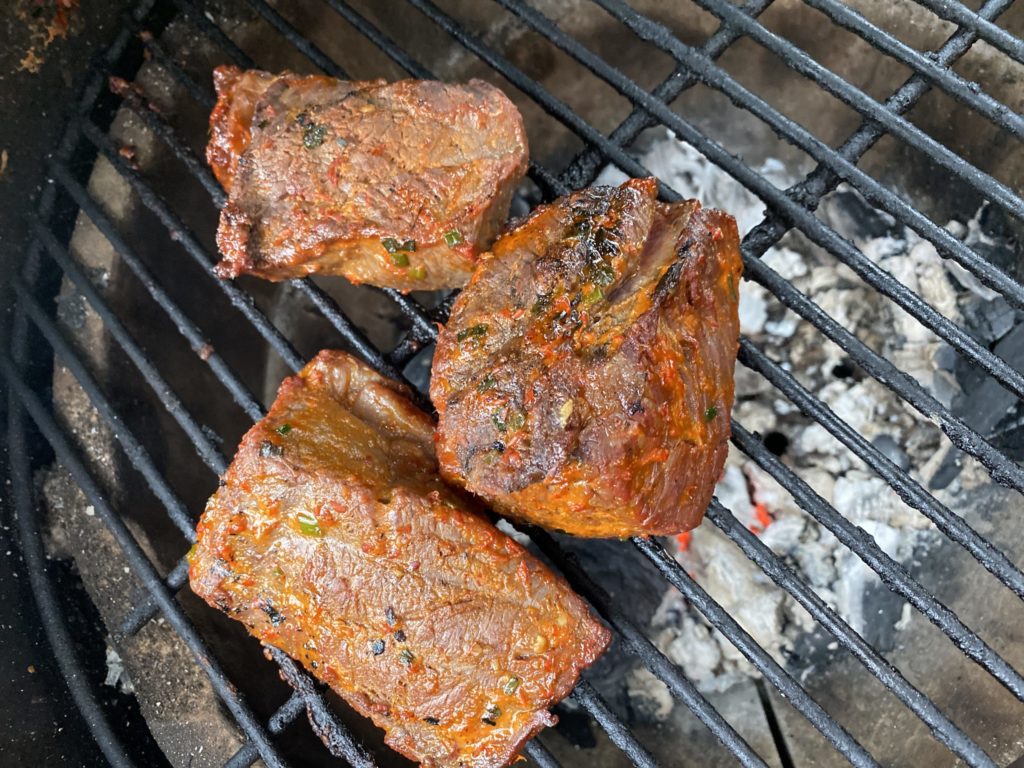 Short ribs remind me of the fall, long braising, wine, onions and garlic. But prepared boneless, they are similar to a really great steak. I've read that some believe that this is the best cut of beef for grilling. Here in our culture, we may think of short ribs as a "lesser quality" cut of meat in the sense meant only for braising. We may not think of it prepared in this way – I did not. But, I am now converted.
If you are buying them at a butcher shop – ask the butcher or take the bone out at home. You will be left with a boneless cut of beef about 1 1/2″ thick. They take a marinade perfectly which you can make at home with your favourite ingredients or simply sprinkle generously with salt and pepper. Bring your coals or bbq to about 400 and grill about 5-6 minutes aside. Grill the short ribs like you would a steak – over medium high heat until they are medium rare or 140 degrees. Let them rest for several minutes and slice thickly against the grain. We have them marinated and ready to grill on our website this week from Enright Cattle Co.. If you have bought them from a butcher and want to use your own sauce, or use our hot sauce – please do or simply salt and pepper them, grill until the desired doneness. With or without the sauce, this is a delicious cut of beef for the summer.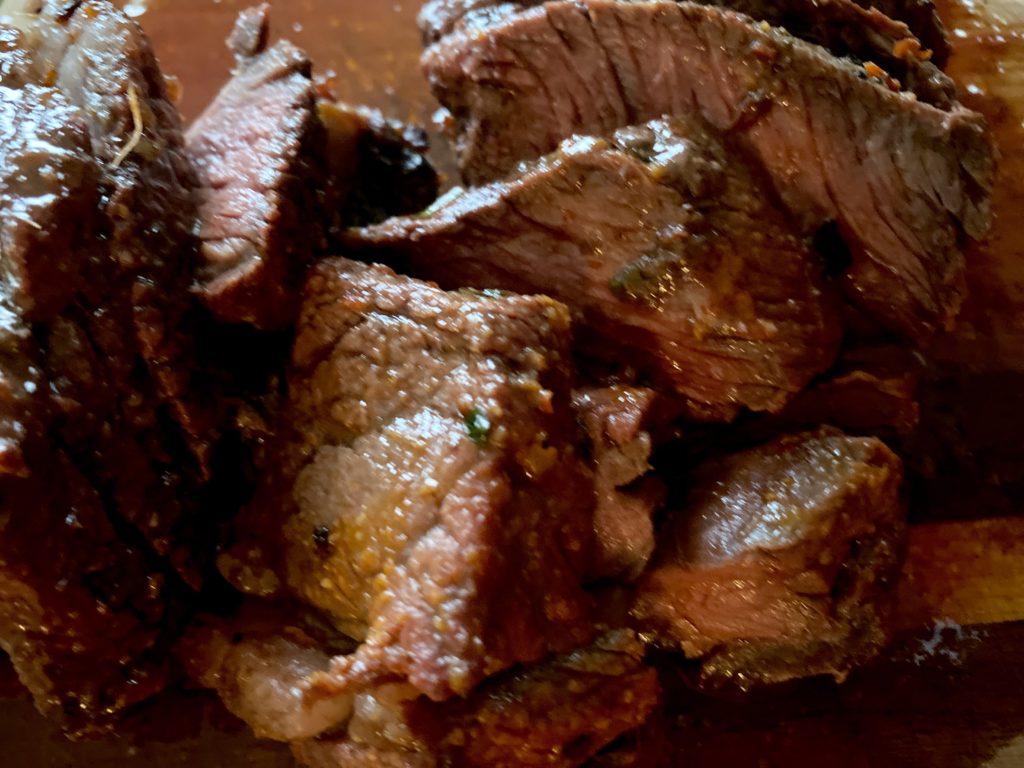 We are testing a new hot sauce – one that is not too spicy but has some complexity and depth. This sauce forms the basis of the marinade. It has smoked jalapeño peppers that are then fermented. It also has our honey, garlic, roasted onions and a touch of vinegar. These boneless short ribs are marinated in the sauce and all you need to do is grill them. Serve alongside a salad, a crusty loaf of bread. Yum. I made them last week and tonight, I'm going to use the sauce on a pork tenderloin and since we have two vegetarian in the house, I'll grill onions, eggplant and baste them both with the sauce. I'm interested to see if we might bottle it and have it on our farm flavour shelf. Stay tuned!