Danielle's substitution hummus
Recently, those of us labouring in the office at our computers were able to sample a new concoction from the kitchen – roasted and smoked carrot hummus with almond butter, cumin, garlic and chilli. The taste was unique and amazing. I am hoping it will become a staple on our SPF-TOGO pantry menu. Smoking carrots is not something I can easily do from my kitchen but regular chick pea hummus is and having it on hand for a late afternoon snack is a better alternative than say…the peanut butter cashew cookies I recently made.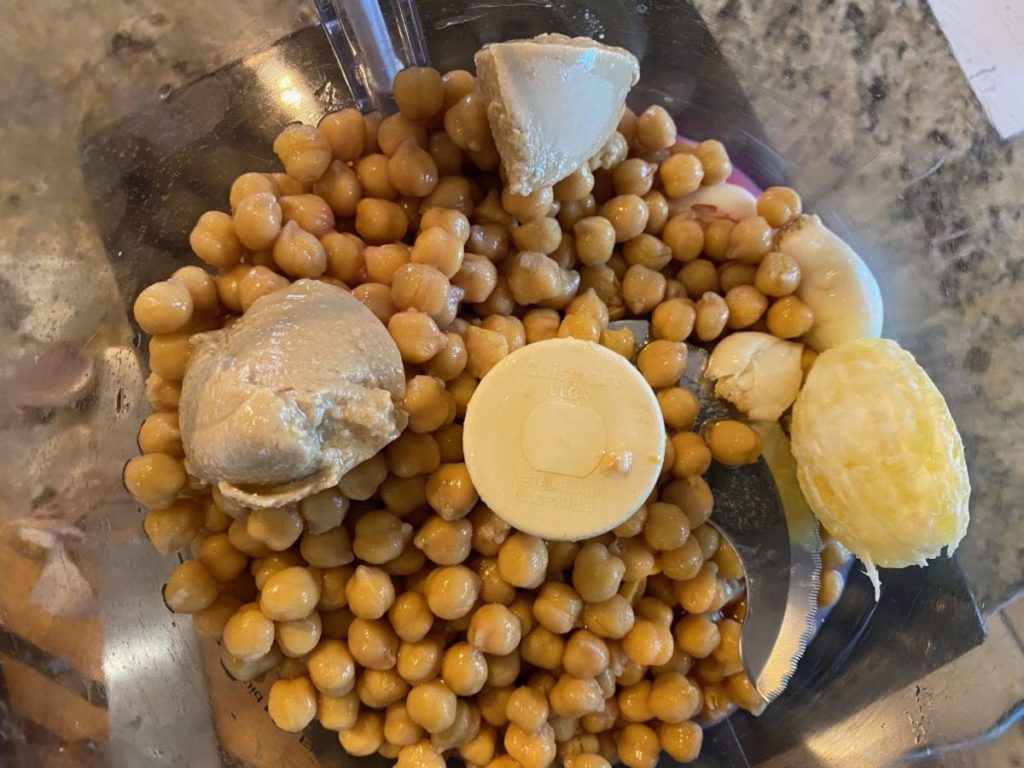 The substitute
What's nice about this recipe is that it's flexible. During this difficult time it's not always easy to get ingredients and I'm constantly reminded that if I just pause and think outside the box of what flavour I need, I can substitute; there is always something that works. In this case it's lemon. I had already boiled the chickpeas, was ready to put all the ingredients together and realized a critical ingredient, the lemon was nowhere to be found. I did have rhubarb juice. We have just the beginnings of rhubarb in our garden and boiled down, there were still the remnants in the pan. It did the job and this was one of the best hummus dips I have ever made. I'm happy to share and please – if you are short of one or two things – no doubt, there is something in your pantry or refrigerator that works.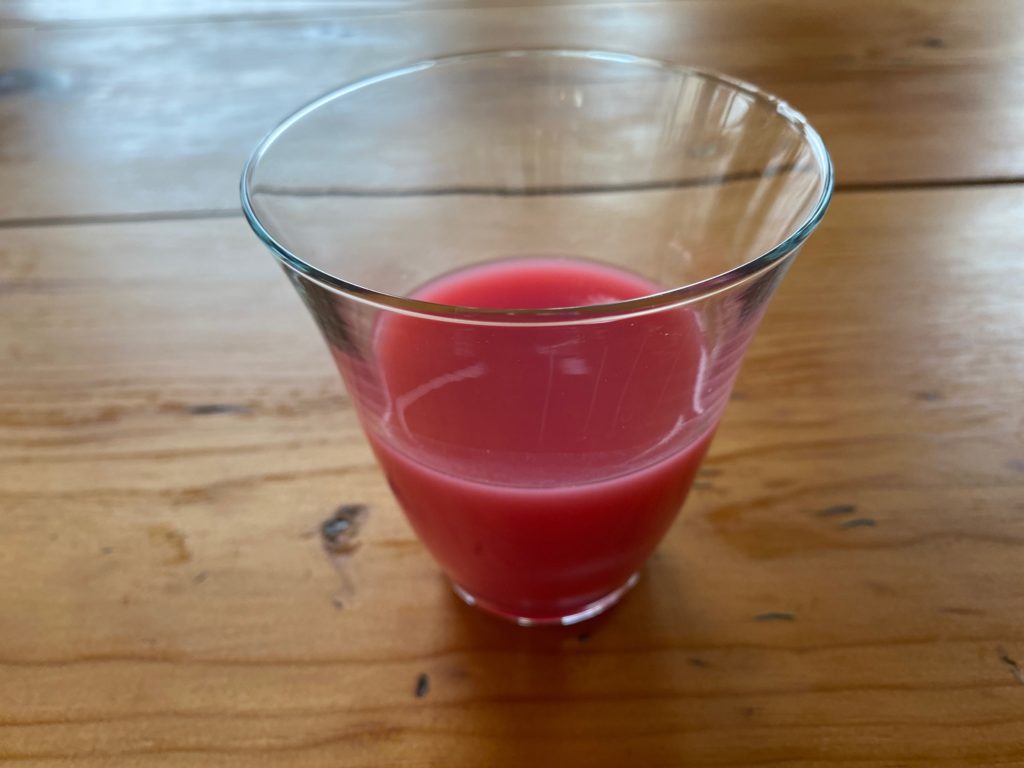 The Recipe
2 cups cooked chickpeas
¼ cup tahini
¼ cup olive oil
1 tsp cumin (optional)
Juice of 2 lemons or ¼ cup rhubarb water (use 1 if you prefer a less lemony result)
1 teaspoon salt
Pinch of pepper
Puree the chickpeas in the bowl of a food processor. Add the tahini, cumin, salt and pepper and with the motor running add the olive oil and lemon juice. You may need to add a bit of water to make the mixture smooth. Keep the food processor running until the mixture is smooth.
Serve with your favourite cracker and fresh carrots!