You don't need a juicer to make this fireball to get you going. A blender works too. I use a combination of greens such as kale, cucumber, celery, sweeteners like orange and or pineapple, tart like lemon, roots – ginger and tumeric. Mulch it all up and cheers! A little goes a long way.
I have so many gadgets in my house. I don't know what it is but I love kitchen stuff. When I left the farm, I did abandon many things, pans, forms, but I did not leave my juicer (which I never used) nor my blender which I do and did use. Being a new year and all, it's time to try the juicing thing again. Also excellent for cleaning out the fridge.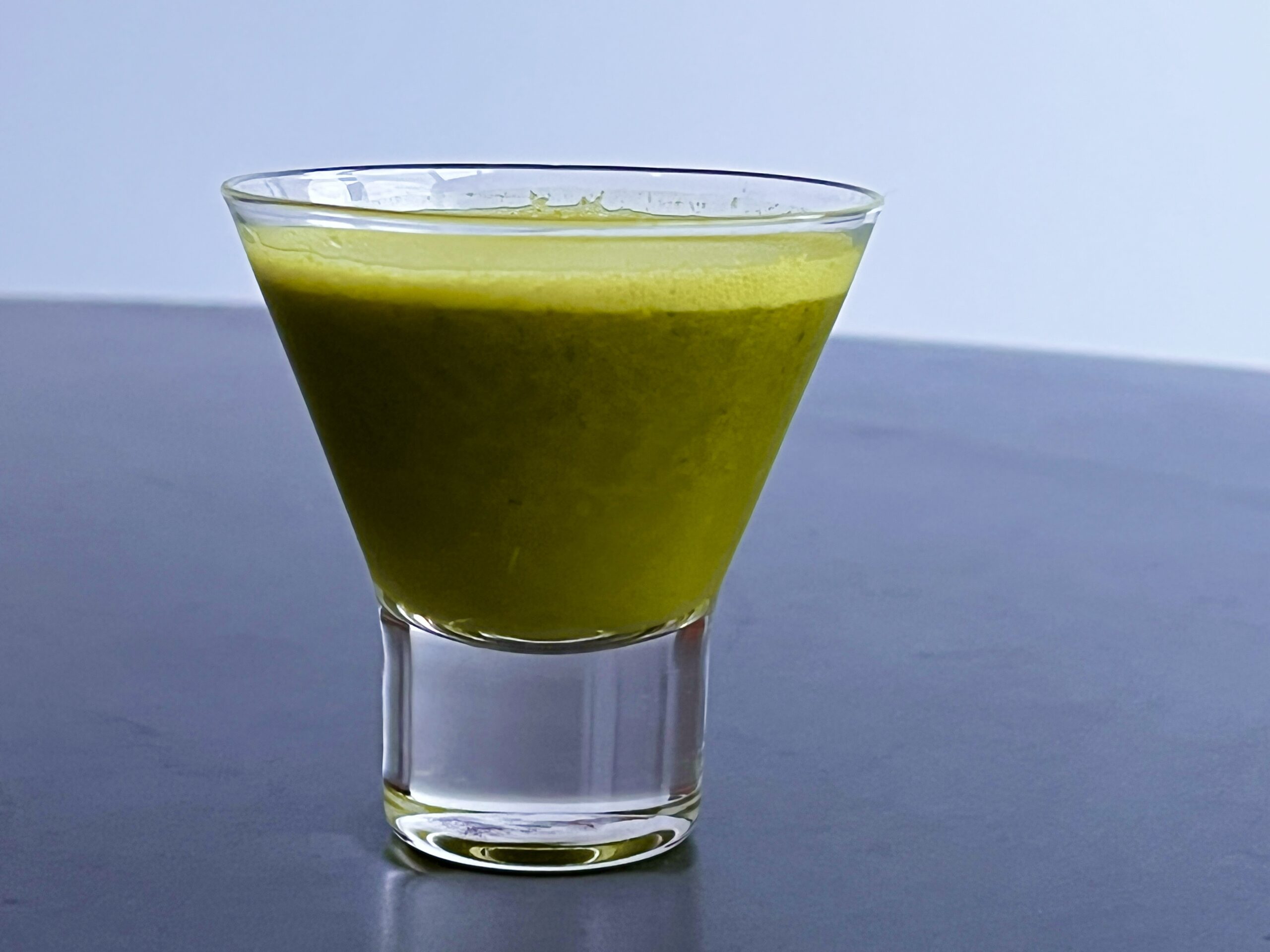 I also love that I finally get to use my vintage martini glasses…..perfect size. Here is how I made this juice. 
1 grapefruit peeled. 
1 lemon peeled
1 orange peeled
two medium leaves of kale.
1 celery stalk
1 2″ knob of ginger (unpeeled)
a couple of fresh turmeric. I think dried would be fine and if that is what you are using – about 1 tsp.
If you are using a blender, put a few ingredients at a time starting with the ones that give you the most liquid i.e. the orange, grapefruit, lemon. Pulse on high until everything is mixed and serve. If you want more of a smoothy consistency, add in 1/2 cup of plain yogourt. Cheers!