Salads make up a large portion of my plate for nearly every meal. During this time of isolation, I am eating lots (and lots) of root vegetables left over from the winter, carrots, beets, onions potatoes and yearn for salads. I can eat the same salad day in and day out – usually just a heaping pile of fresh greens, herbs and a simple dressing of white wine vinegar, mustard, olive oil and salt sprinkled on the greens themselves. @NealeAziz gave me a copy of the great cookbook Six Seasons and among other recipes, I fell in love with the kale salad.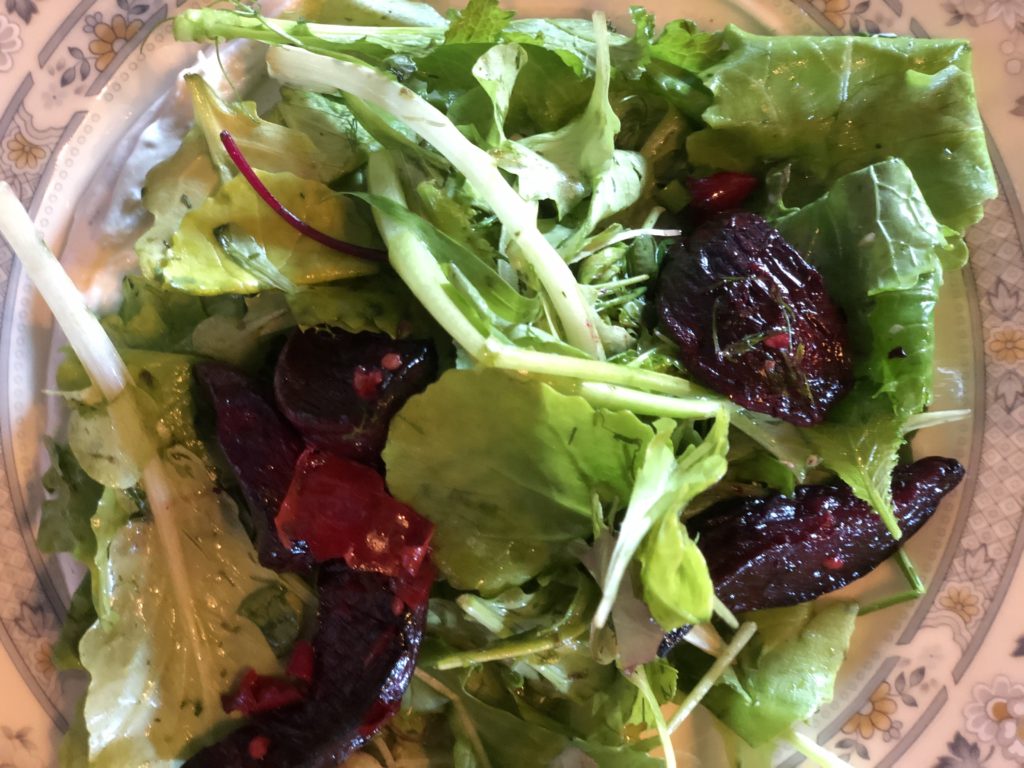 I only half follow this recipe because most of the time – I do not follow recipes. At all. Ever. I'm sharing this one made as closely as possible to how it is constructed in the book, however, I urge you to be creative with it as well. I like to use sumac as this is a lemony salad and sumac is also a citrus flavour and it's nice to change things up. One of the main takeaways for me is the way that the kale is sliced. microscopingly thinly. I sometimes do this for other hearty greens like fall spinach or romaine. I am craving leafy greens and until our gardens yield their first harvest and our plates here at the farm are full of tender leaves and shoots, I'm always looking out these days to source kale from a market when we can get there!
Here is what you will need:
A bunch of regular, curly kale. 
1 lemon
Olive oil.
¼ cup bread crumbs or ground almonds
1 Garlic clove
Pinch of chilli pepper flakes or 1 tsp sumac
Hard cheese – I use Glengarry Lankaaster from Ontario
Coarse salt
Wash the Kale and remove the spines either by tearing the leaves away or cutting it out. Roll each leave up like a cigar and slice very thinly yielding ribbons of kale. Put the kale into a large bowl. Chop the garlic finely and sprinkle over the leaves. Add the juice of 1 lemon and pour a generous amount of olive oil about ¼ cup or more. Sprinkle with the sumac or chili flakes, add the breadcrumbs or almonds. Add the coarse salt – about 1 teaspoon and grate the cheese to approximately ¼ or ⅓ of a cup – I like to grate it coarsely almost sliced finely and add it to the salad. Stir well with your hands or wooden spoon until everything is fully integrated and the leaves have each ingredient on them. I let the salad sit for a few minutes to let the flavours come together.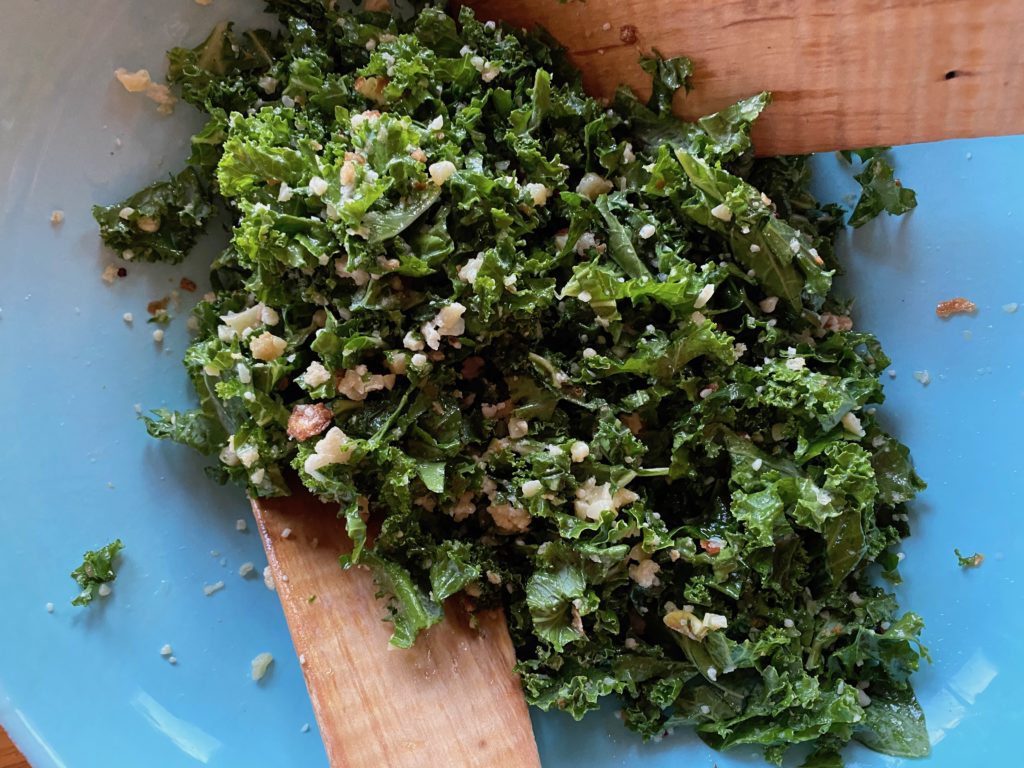 Serve this salad with something hearty like spicy sausages and mustard or baked vegetarian dish like mushroom pasta.
Aubrey Rose and I devoured most of the salad in one sitting and while I'm not usually a left over salad girl, it makes a great snack the next day.