Baked beans are one of my all time favourite things to have in the fall. Serve them with baked ham on the side or as the main meal. They are easy to make, last for days as leftovers and do not freeze badly either. I love them with fried eggs the next day. I will always remember fall during my childhood coming in from raking leaves, the wood stove on and the smell of baked beans, apple cider warming and cornbread. I think I felt that meal meant that the cold weather was here to stay.
Now with the days of the Instapot – no need to plan this meal out in advance for soaking beans! Other than time cooking, the method is basically mixing all the ingredients together and baking for a long time. My mom used to…..dry her baked beans out a bit. Sorry mom. But I actually loved them like that and mine today do not have that much liquid in them. It's better to add more in the cooking time than try to get rid of liquid. The last 2 hours or so they really begin to absorb.
Recipe
1 lb (about 2 cups) great northern white beans. If you can not find them, use white navy beans
Soak the beans overnight in lots of water or prepare in an Instant Pot with at least 3" of water over top and cook on high for 25-30 minutes. Drain. If using the overnight soak method – cook the beans in a large pot partially covered on medium high heat in water to cover about 1 hour to soften. Drain. Leave about 2 cups of the cooking liquid if you have that much left.
Ingredients
½ cup maple syrup
1 tablespoon dijon mustard
¼ cup cider vinegar
1/4 cup molasses
½ cup ketchup (not necessary but I like to add it!)
1 finely chopped onion
1 tsp salt, pinch of pepper
Add in about 1 ½ cups of the bean water or regular water.
Preheat the oven to 300 and adjust your oven rack to the bottom third.
In an oven proof dish with a lid or deep dutch oven add the beans and all the ingredients.
Cover the beans with the lid and bake for about 6 hours checking mid way to make sure there is still liquid. Add more water if necessary. You can also make this in a slow cooker cooking all day and again, checking to make sure the beans do not dry out. Depending on your family's taste you may want to adjust the seasoning – we almost always add more maple syrup!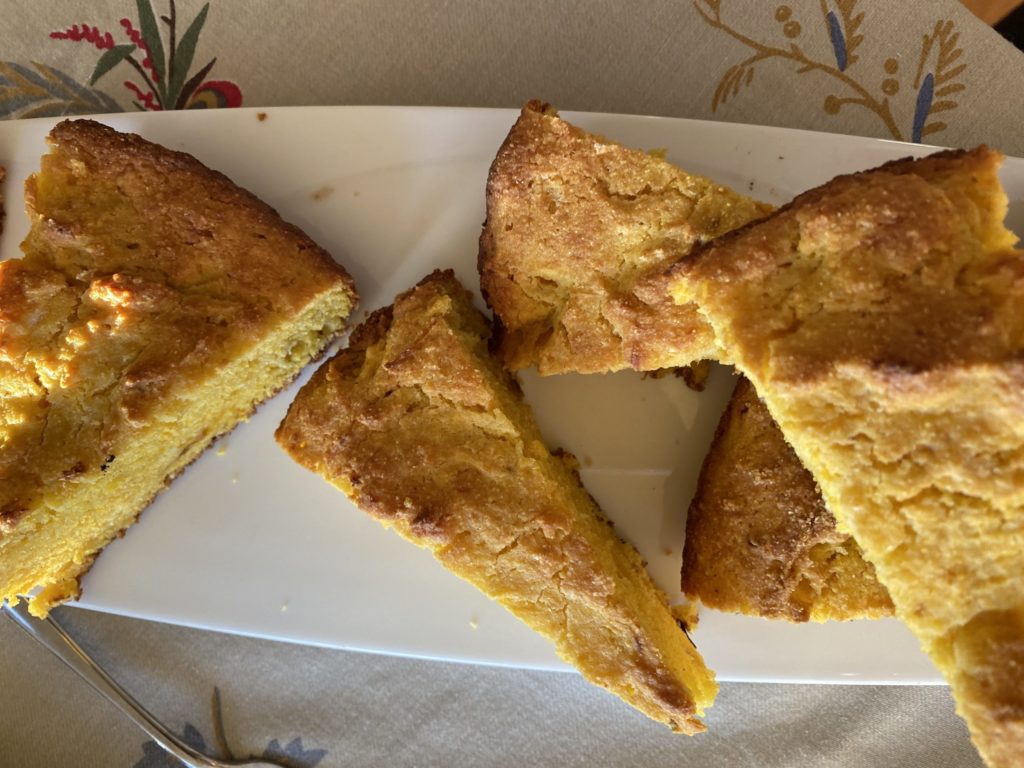 My favourite add on is cornbread and a green salad or coleslaw.
Photo – bean pot credit: Jodi Pudge