We have an abundance of currants this year both red and black. They are not to everyone's liking.  They are tart, although not as tart as a cranberry and have a little seed, and they are not easy to work with having a small stem that is fiddly to remove. But they are delicious and worth the effort! I love them just plain on their own or on top yogurt or ice cream. They have the most beautiful deep red colour. My mom makes a German/Scandinavian dessert called Rote Groetze which she makes with raspberries and red currants. I often use Spruce Eats as a resource and their recipe for this dessert looks pretty good. I'm almost sure my mother does not use the grape juice and she uses tapioca instead of cornstarch as a thickener. It is hard to ask my mom for the recipe – or any recipe for that matter – she uses a little of this and of that –  you get the idea.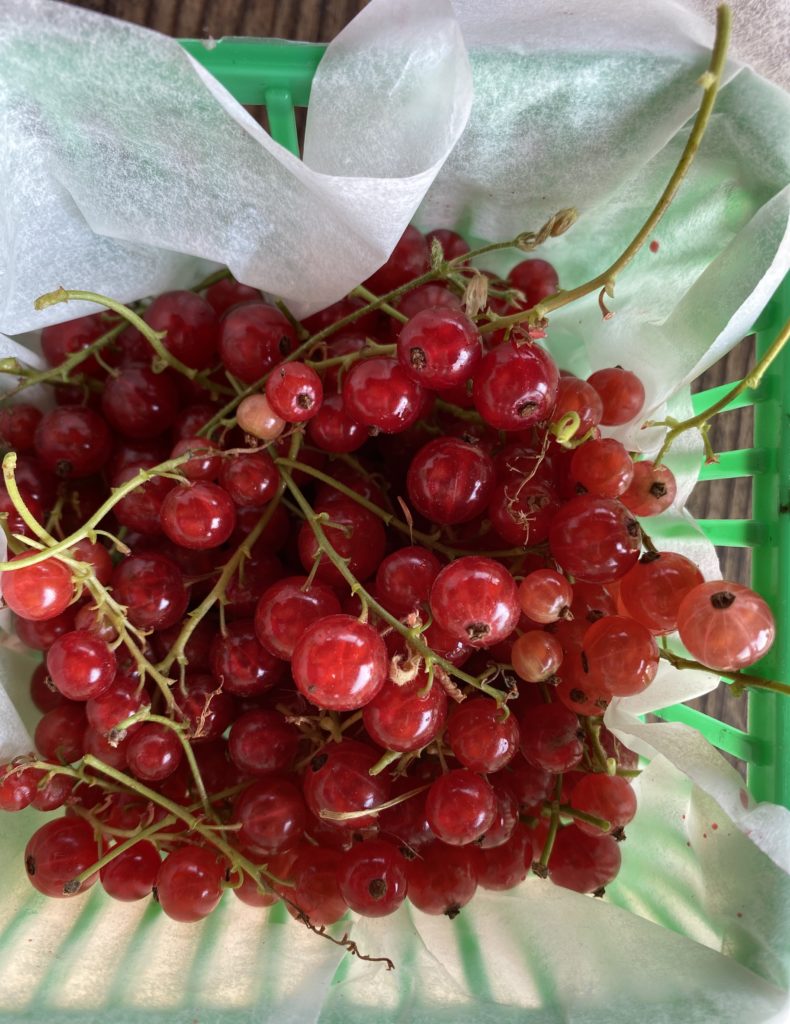 Since I'm more of a savoury person, I like using berries to go alongside vegetables or meats. I made a sauce of red currants, white wine, garlic and a shallot and boiled it down reducing it to a slightly thick, red berry sauce that is delicious over lamb or pork and over the holidays, this would be a very special addition to the table. The nice thing about currants is they are completely freezable either whole in a freezer bag or this sauce is also freezable and will be perfect in the depth of winter when we need a little reminder of summer. The best part about this recipe, is that there is no need to take the stem off the currants, it will be removed when you strain the sauce. One idea is to make up the sauce, freeze and then give a small jar as a gift over the holiday.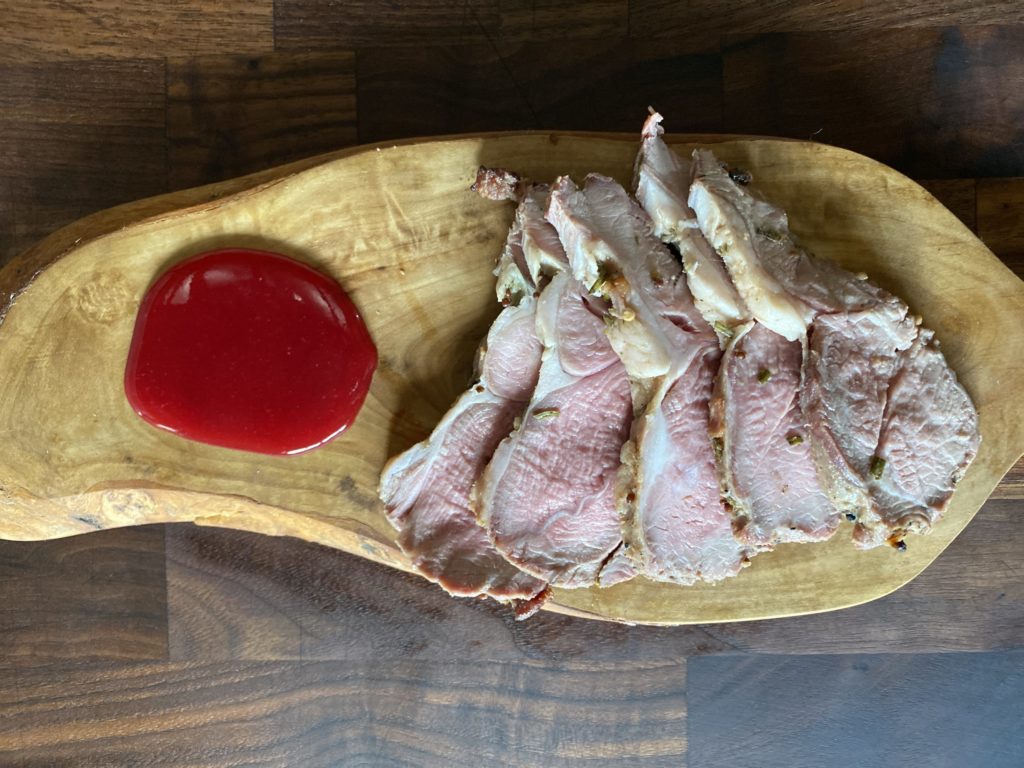 Red currant sauce for meats, vegetables.
2 cups fresh red currants rinsed
1 cup white wine
2 cloves garlic, smashed
1 small shallot, roughly chopped
1 tbsp balsamic vinegar
2 tbsp granulated sugar, or to taste
Pinch of cinnamon (optional)
Combine all ingredients in a medium saucepan currant stems included. Bring to a boil and then reduce the heat and let simmer for 10 minutes. Strain the sauce through a fine mesh strainer. Discard the solids.

Pour the sauce back into the saucepan and bring to a simmer. Simmer until reduced by about half, around 10 minutes.

Taste and add more sugar or spice if needed. It doesn't yield very much sauce but a little goes a long way – the flavour deep and pronounced.