I have a lot of carrots in the garden this year. The are different varieties Napoli, Yaya, Deep Purple, Red Sun each have a unique flavour and are delicious. I'm keeping up with the harvest by making marmelade, pickling, cookies, and soup. Of course, nothing like a fresh carrot on a appetizer platter filled with dips and coarse salt!
This recipe is easy to make and tastes good hot or cold. I like it with a touch of cream or yogourt stirred in at the end. Be creative with spices and try your own mixture. It can also be frozen so that you can enjoy the taste of the garden in mid winter!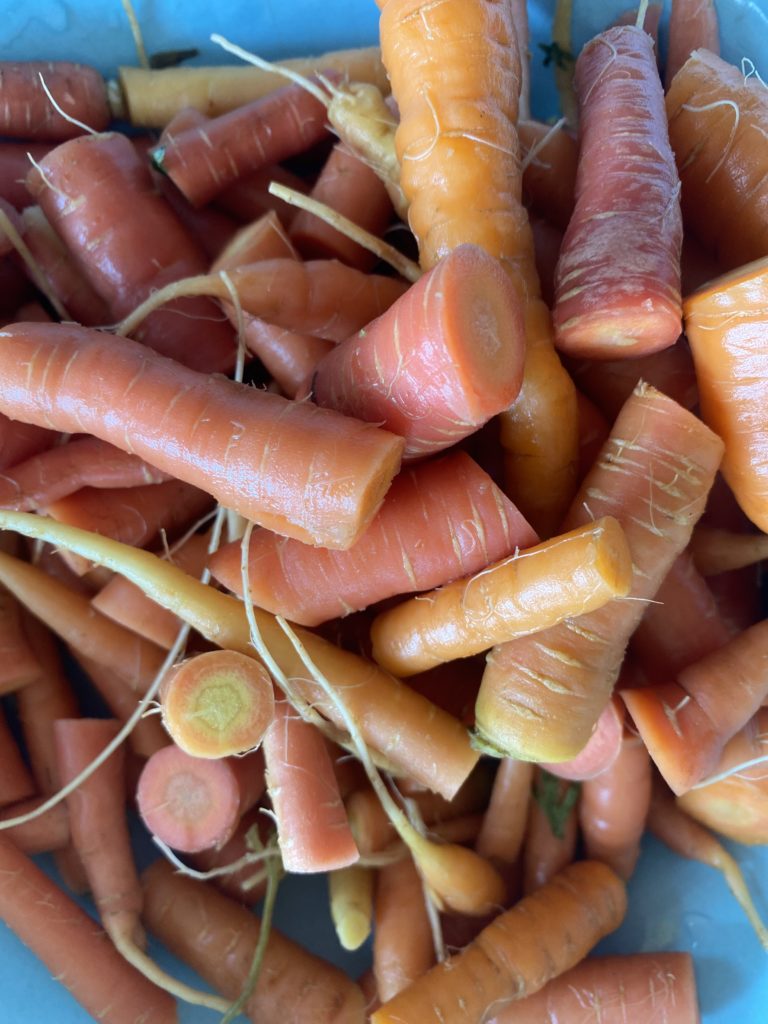 Ingredient list:
2 tablespoons butter or vegetable oil
1 medium chopped yellow onion about 1 cup
2 bunches of carrots chopped into 1″ lengths- no need to peel if they are very fresh and free of pesticides – about 5 cups
1 small potato peeled and cut into 1″ cubes
1″ knob of fresh chopped ginger
1 tsp cardamom
1 tsp ground coriander
1/4 tsp cayenne pepper
1 teaspoon kosher salt
pinch of black pepper
5 cups chicken or vegetable stock
1 cup dry white wine
1/2 cup greek yoghurt or heavy cream for garnish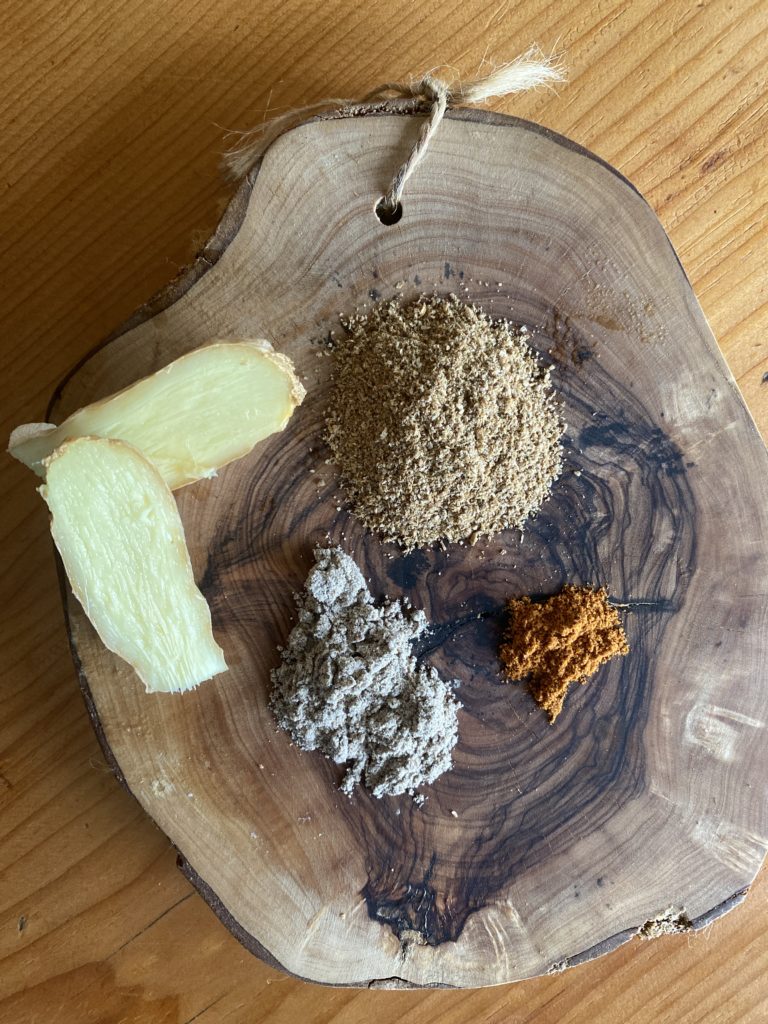 In a heavy mid size pot on medium high heat the fats and add the onion. Sauté the onion for about 5 minutes or until soft. Do not allow to burn. Add the spices and stir about 1 minutes. Add the carrots and white wine. Stir and cook about 1 minute. Add the stock, potato and bring to a slow boil. Simmer covered approximately 25 minutes or until the carrots are soft. Let cool slightly and puree with a hand blender until smooth. The soup can be made ahead of time and gently heated before serving. Add a dollop of yoghurt or cream to each bowl.