Winter is to cold like cold is chili. Cold without chili just doesn't make sense, and chilli without cold is weird. Who doesn't eat it here in Canada? This is a very small twist on the usual variety and according to my taste testers, Shawn and Aubrey Rose – delicious. I should add Shawn didn't believe it was chili because it was missing tomato sauce – but later came around to calling it chili, just different.
Some of you may know that I can not pronounce chipotle and also cardonmom actually, but I love using both spices. It must be a thing that I have and my girls make endless fun of me. This Farmhouse Chili spice which I is on the WaltonWood site under our Two Farm Friends Winter Rescue Box  (coming soon)- it has chipotle in the mix.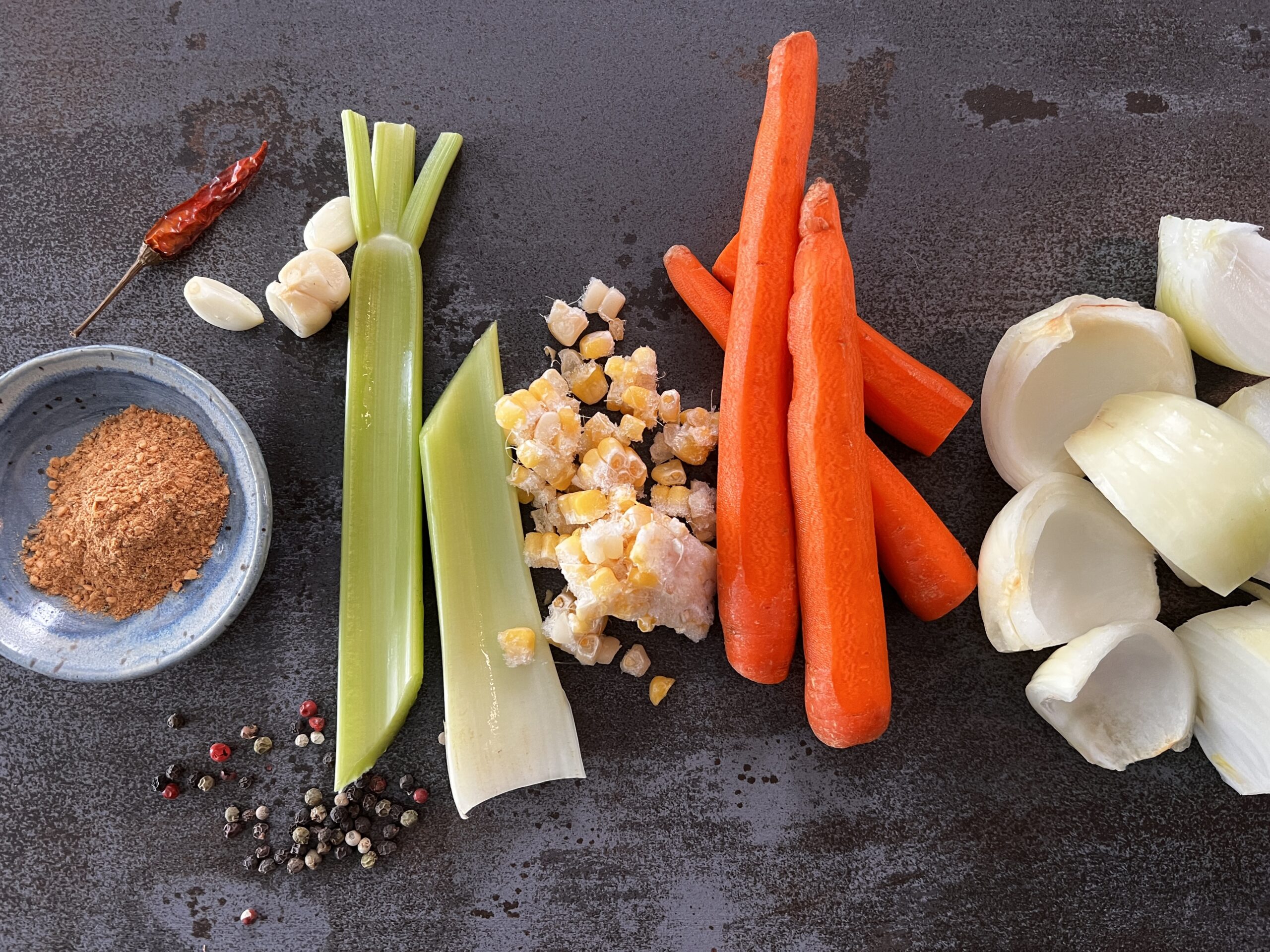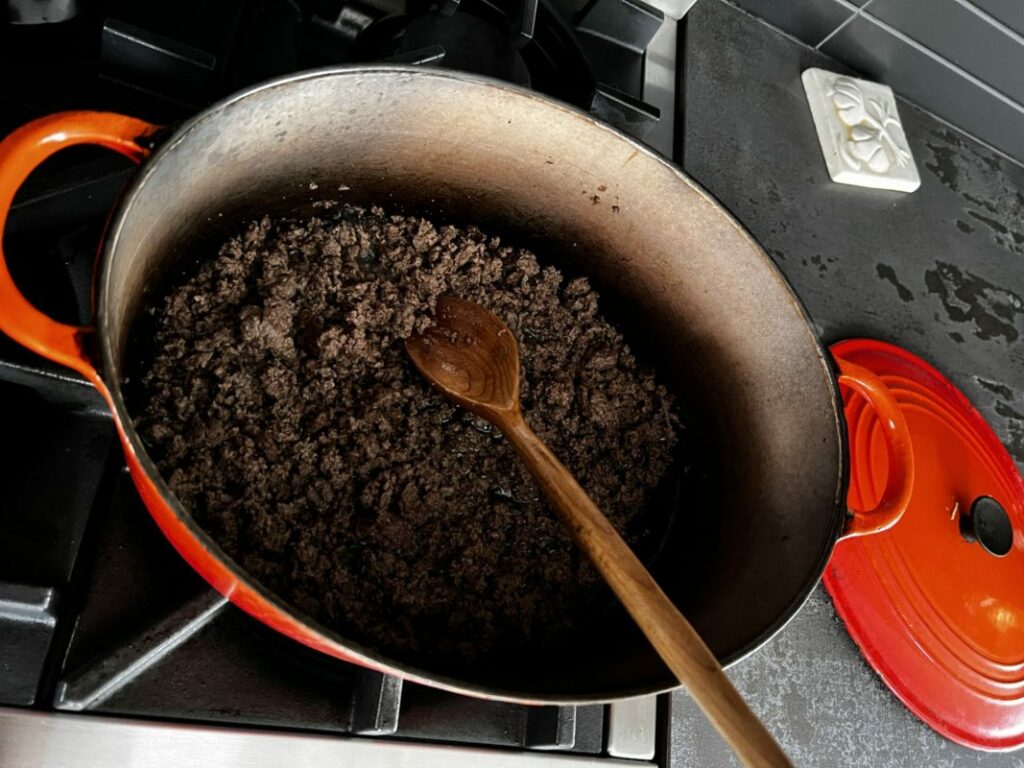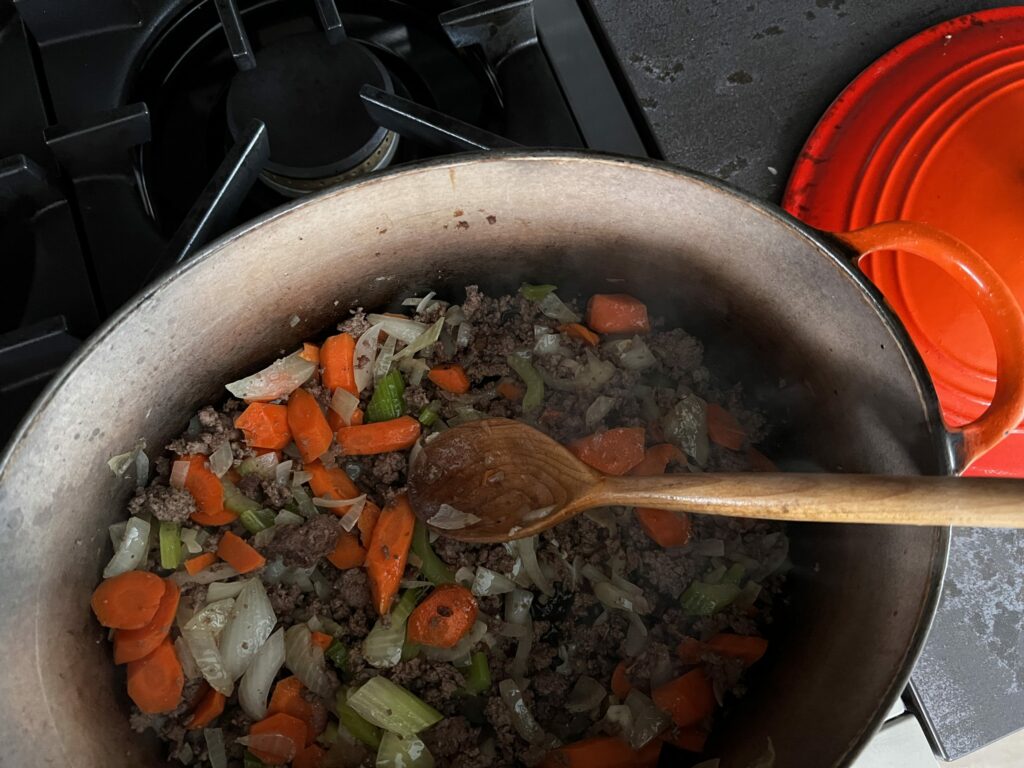 1 lb ground beef
1 large onion (about 2 cups)
2 cups corn kernels frozen or canned
4 garlic cloves
1 dried chili pepper or 1/2 tsp chili flakes
1 celery stalk chopped
2 carrots, chopped
1 tablespoons farmhouse chili spice (or 1 T chili powder 1 T chipotle chili powder)
1 can black beans (about 1 1/2 cups)
2 cups veg or chicken broth. 5 spins with the pepper grinder
fresh ground pepper and 1 tsp kosher salt to taste
Toppings: green onions, sour cream or yogourt
Using a heavy soup pot, brown the meat in 2 tablespoons of olive oil on medium heat. Once the meat is thoroughly browned add in the spices and vegetables. Saute for about 10 more minutes, stirring occasionally and cover if necessary to prevent burning or drying out. Add in the broth, beans plus couscous if using. You may wish to add more broth however, it shouldn't be too liquidity. Allow to simmer on low heat about 1 hours partially covered.
This recipe can be easily adapted to be vegetarian by simply omitting the meat and adding in 1 cup of couscous into the soup as it begins to simmer or extra beans.