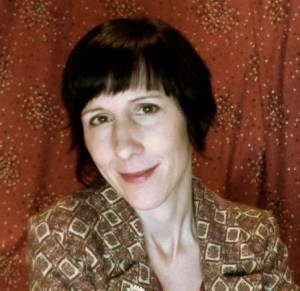 Some paintings are beautiful; some are thought-provoking. And some, like Amanda Hill's, seem to catch a moment in time—a story waiting to be told. I am looking forward to taking a moment or two to ponder her work when I see it hanging at South Pond, and trying to decide what story might be contained in each painting.
---
I first saw Amanda's paintings suitably hanging in Sweet Annie's in Lindsay. This is a store that I love and frequent for great clothes. Louise the owner, is lovely and the most helpful in finding just the perfect outfit!
Amanda says her work is a personal interpretation of what she sees—it's not intended to be a precise replica of a chair or teacup. Light and colour play across her canvases; her energetic style brings a hint of abstraction to canvases showing the most familiar of objects. A leaning flower, a few apples, a place setting waiting on a table—these are ordinary things, but they take on a life of their own in Amanda's paintings.
Originally from Toronto's Cabbagetown neighbourhood, Amanda now lives here in the Kawartha Lakes town of Lindsay. Painting is in her blood—her father, James Hill, was an illustrator who taught at the Ontario College of Art. Amanda exhibited her work for a decade before moving up here. Her paintings can be found in numerous private collections, and have appeared in Canadian House and Home magazine.
Come and see Amanda's paintings Art in the Fields and create your own story!
Art in the Fields runs from July 1 to July 7 at South Pond Farms from 10:00 a.m. to 6:00 p.m., except for July 6 10:00 to 1:00. Join us for an opening reception on Sunday, June 30 from 1:00 to 5:00.[vc_row][vc_column][mk_fullwidth_slideshow padding="40″ bg_position="center center" images="11189,11190,11191″ stretch_images="true" effect="slide"][/vc_column][/vc_row]