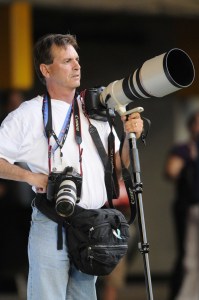 Living in the Kawarthas tends to inspire people. Fred Thornhill is a great example—he has worked in photojournalism for many years, but now that he lives on Pigeon Lake near Bobcaygeon, he has found all kinds of new subject matter. Like so many of us, he feels he's found the place to live.
---
In addition to photographing professional sports and big news events, these days, Fred turns his lens on the quiet beauty of our corner of the world. He often rises early to photograph wildlife and the ever-changing waters near his home.
Of course, he also has a soft spot for moments of noisy fun, too, from fair-goers screaming as they ride the midway at the Lindsay Exhibition or vacationers hooting with enjoyment while water-skiing.
Art in the Fields runs from July 1 to July 7 at South Pond Farms from 10:00 a.m. to 6:00 p.m., except for July 6 10:00 to 1:00. Join us for an opening reception on Sunday, June 30 from 1:00 to 5:00.[vc_row][vc_column][mk_fullwidth_slideshow bg_position="center center" images="11198,11199,11200″][/vc_column][/vc_row]