Why are we makers at South Pond Farms?
There are times when I question why we do certain things. Why make so many preserves when we have no store? (Amy says I'm cut off from making any more this year…) Why make our own bread for such large events? Why try to make our own ricotta cheese? It's part of what we do; trying things out and using them at our events here on the farm. Making things from scratch; that is what I like to do. It's my part of the the vision I have for the farm: a "general store" of homemade delicious things. Which brings me to our salts.
Finally. We are ready and have pushed the button. We have decided to launch our finishing salts, specialty pepper, a special liquor infusion and a caesar rimmer. We are calling these products Farm Flavours because they are a little of this and a little of that with ingredients from the farm. We think these products are pretty great. We use the caesar rimmer all summer at our bar (we make a great caesar by the way).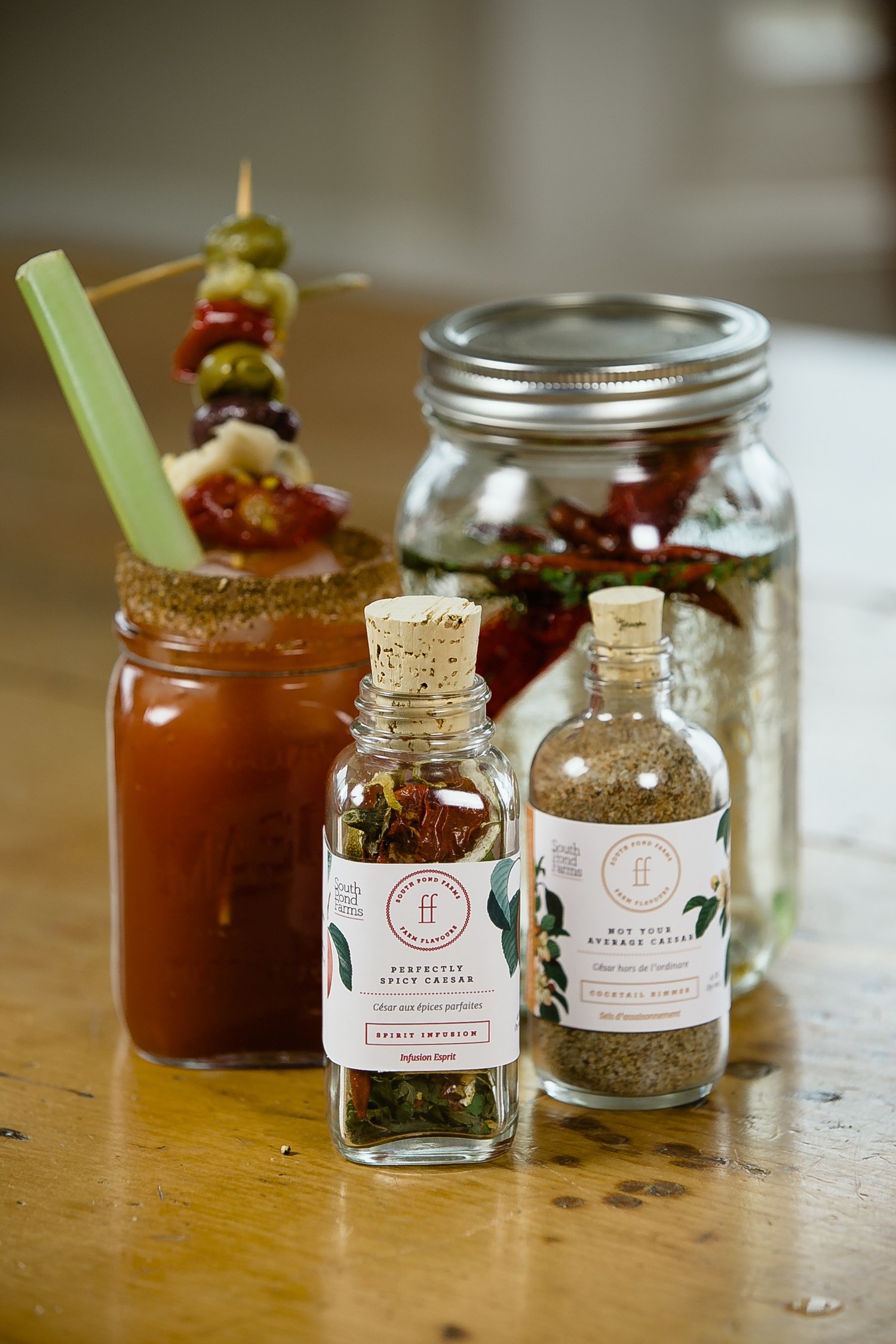 Using the salts has changed the way that we enjoy food and we thought others might enjoy this experience also. We combine fresh herbs that we grow ourselves, infuse them in salt and end up with a product we love. I've long learned that salts are not created equally. Some add more flavour to food than others. Some salt grains sparkle in your mouth and crunch and others just go unnoticed. We have been working on this product for most of this year, fine-tuning the ingredients and proportions.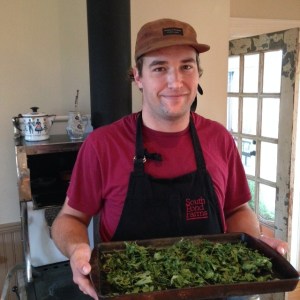 I should say that Nick keeps me on task with minding proportions – he is the task master of precision. These products are as good as they are because he is mindful of the ratios and doesn't allow me to willy nilly make things up for the end product. So when I say that there is a little of this and a little of that, it's only true in the beginning. By the end, it's a precise formula and in the case of Farm Flavours and our new products, they are finally ready for us to introduce to a wider audience, to you. They are ready to make a grand entrance.
Click here to visit our online store and see our full line of Farm Flavours Products!